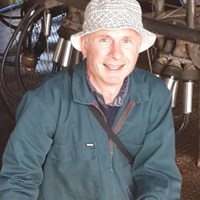 Hi I'm
Dr Sam Beechener
Position: Research Fellow
Location: Craibstone Campus
Expertise:
I am a social-scientist with a background in the agrifood sector and a particular interest in multi-disciplinary approaches. The projects I'm involved in are wide-ranging – recent examples extend from the tropical peatlands of Africa, Indonesia and South America to farms and crofts closer to home in Scotland. All, however, united by a common-theme of collaborative working. Away from the office you'll find me enjoying the outdoors.
Areas of expertise and interests
I'm currently working on
A study investigating aspects of ear-tag loss and retention in cattle and sheep in Scotland.


A UK-wide project exploring drivers and barriers impacting the uptake of sustainable parasite control programmes in sheep.


An international study of the opportunities to apply precision livestock farming technologies in the small ruminant sector.
Find out more about our research services