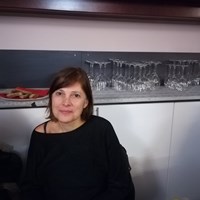 Hi I'm
Dr Roberta Bergero
Position: SRUC Senior Challenge Research Fellow
I am an independent investigator at SRUC with a Challenge Senior fellowship from July 2020. My postdoctoral research has been carried out at the Institute of Evolutionary Biology, University of Edinburgh, on the application of molecular biology, genomics and transcriptomics for inferring genetic linkage and understanding evolutionary processes underlying the generation and maintenance of genetic variation in plant and animal populations.
The main focus throughout my career has been the characterisation and evolutionary genetics of sex chromosomes in both animal and plant model systems. With the advent of genomics, supergenes (such as sex chromosomes) are becoming an emergent feature of several complex and polymorphic traits, from the heterostyly in Primula to the behaviours of social ants, the plumage and behaviour of birds, Batesian mimicry in butterflies.
My future research will focus on the characterisation of supergenes in wild crop relatives, an area of research that still remains poorly exploited, despite the potential role of supergenes in facilitating the co-segregation of adaptive variation in plant populations. Their discovery could have great potential in plant breeding and the creation of the next generation of crops.
Other areas of my research interests include exploring the genetic basis of male sterility and its application in plant breeding, inference of selective processes during plant domestication, and evolution of dioecy in basal angiosperms.
Find out more about our research services