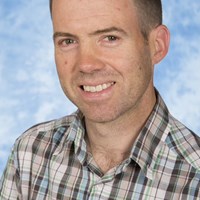 Hi I'm
Dr Michael Macleod
Position: Climate Change Researcher
Location: Edinburgh Campus
I am a Senior Researcher at SRUC. My main research interests are in using life-cycle-analysis to quantify greenhouse gas emissions arising from food supply chains and the identification of cost-effective ways of reducing emissions.
From 2010 to 2012 I led the Life-Cycle Analysis Team in FAO's Livestock Policy Branch. I have been involved in agri-food policy research for 17 years, and have undertaken 30+ projects during this period, around half of them as principal investigator.
Some of my clients include the Scottish Government, DEFRA, the UK Committee on Climate Change, European Commission, the OECD, the International Livestock Research Institute and the UN Food and Agriculture Organisation. I use a combination of agri-environmental modelling and economic analysis.
Find out more about our research services