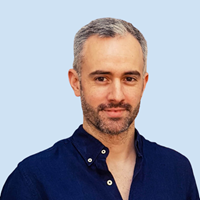 Hi I'm
Luis Novo
Position: SRUC Challenge Research Fellow
Location: South East Scotland
I hold a PhD in Terrestrial Ecosystems and my work is centred on the development and application of phytotechnologies.
After concluding my doctoral studies at the University of Vigo (Spain), I spent one year at the Federal University of Rio de Janeiro (Brazil), carrying out postdoctoral research on gold and rhenium phytomining and phytoremediation of metal-contaminated soils.
Then I undertook a postdoctoral fellowship, concentrated on nickel phytomining and phytoremediation at the University of Aveiro (Portugal), until becoming a Research Fellow in early 2019. From this point onwards, I was also the head of the Laboratory of Experimental and Applied Phytotechnologies in the GeoBioTec Research Centre of the same university.
I also held positions as visiting researcher at the Ecological and Forestry Applications Research Centre of the Autonomous University of Barcelona and as guest faculty member at the State University of Maranhão in Brazil.
My current research interests are focused on phytomining/agromining, phytoremediation, and plant-based strategies for climate change mitigation and adaptation. In the framework of these topics, I have been involved in several projects, including the coordination of different research efforts in Arizona, France, and Portugal.
I have authored numerous articles and book chapters and serve on the Editorial Board of the International Journal of Phytoremediation. In 2019, I was the recipient of the Web of Science Group/Publons Award for top 1% reviewer in Environment and Ecology.
Find out more about our research services