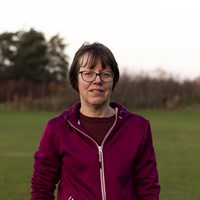 Hi I'm
Kairsty Topp
Position: Agricultural Systems Modeller
I have a background in agriculture and its interaction with climate, plus a postgraduate qualification in mathematical modelling. Being married to a farmer's son, I am particularly interested in how farm business and systems can remain profitable while adapting to and reducing their environmental impact.
My research interests focus on the synthesis and analysis of data and information from cropping and livestock systems. I use a range of statistical and modelling techniques to understand the systems. I have experience of using dynamic and deterministic models of crop production, and statistical and programming packages such as Genstat and R. I have worked on pan-European projects and I have also contributed to the enhancements made to the UK National Inventory for agriculture.
I am currently working on the place of livestock within arable farming systems and their contribution to improving soil structures and fertility, and closing the nutrient loop. Agriculture has a long-term production cycle and small adaptations can lead to long-term benefits. Examples include ley arable systems and the regenerative agricultural approaches.
I also have interest in the role of home-produced protein sources for human, ruminant and monogastric diets, thus reducing the need for imported protein that may have greater global climate risk. Similarly reducing the need for artificial fertilisers through the use of legumes is a theme of my research, as is the role of intercropping on maintaining fertility and productivity.
I co-ordinate the Masters level module on Sustainability of Food Production, a core module for the Food Security MSc. I am currently the convenor of the CATE (Cropping and the Environment) group for the AAB, and I am on the committee for the Stapledon Trust.
Outside of work, I believe in keeping fit and active, but also that young people should have the opportunity to develop themselves through sport. I have held a number of voluntary positions in sports clubs and I am a qualified swimming judge for the Scottish Amateur Swimming Association.
Find out more about our research services