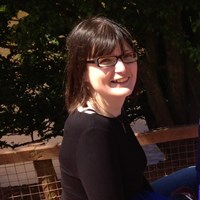 Hi I'm
Jill Dunglinson
Position: Administrative Assistant
Location: Barony Campus
Expertise:

Business Management and Finance
Agriculture, Crops and Soils
Climate, Environment and Wildlife
Livestock and Fishing
Natural Economy
I look after the administration aspects of the Digital Dairy Chain primarily for the SRUC Team. It is broad ranging and I enjoy the variety - from arranging meetings, dealing with finance matters, to supporting promotional activities and assisting on individual programmes. I aim to ensure things are running smoothly in the background to enable the team to get on with their jobs as well as keeping them on the straight and narrow when it comes to admin tasks! I like nothing more than organising and I'm a stickler for getting the job done in a timely manner.
After completing an MA in Geography and MSc in Sustainable Rural Development at the University of Aberdeen in the early 2000's, I worked as a Research Assistant at the Macaulay Land Use Research Institute. After 5 years, I decided to move back down south where I became the Cumberland Agricultural Society Secretary – organising the Cumberland Show, before starting at SRUC in September 2022.
In my spare time, I enjoy my hyperactive cockapoo taking me for walks and photography – can't call myself the next Ansel Adams yet! I work for a First Aid Course specifically designed for farmers and forestry workers, and remain a Cumberland Agricultural Society committee member.
Areas of expertise and interests
Business Management and Finance
Agriculture, Crops and Soils
Climate, Environment and Wildlife
Livestock and Fishing
Natural Economy
Find out more about our services