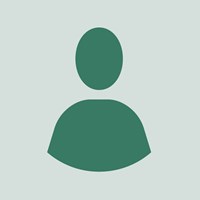 Hi I'm
Dr David Bell
Position: Research Associate
Location: South West Scotland
Expertise:

Livestock and Fishing
Agriculture, Crops and Soils
My journey with SRUC (then SAC) started in the late 1990's with studying at Auchincruive for an HND in Agricultural Science and then graduating in 2000 with a BSc(hons) in Applied Animal Science. Following a period of working on the family-run farm and then as an Animal Health & Welfare Assistant during the 2001 foot and mouth outbreak, I was employed as a Research Technician at SRUC's Dairy Research & Innovation Centre for 14 years.
The experience gained as a Research Technician lead me to pursue an AHDB funded PhD studentship examining factors associated with the housing environment of calves in relation to the prevention of respiratory disease in calves.
Since my PhD, I have continued on the research path with SRUC where I now work as a Research Associate with the Beef & Sheep Research Centre. Here, my research still mainly focuses on my interest in calves but with a greater emphasis on the expanding area of beef from the dairy herd. It is also allowing me to delve into the social science side of this research area.
Away from work, I still assist with tasks on the family-run farm and I am passionate about food: growing, cooking and eating!
Areas of expertise and interests
Livestock and Fishing
Agriculture, Crops and Soils
I'm currently working on
management strategies to improve health and performance of dairy-bred calves
novel technologies for early-health detection in dairy-bred calves
precision farming technologies to optimise the efficiency of beef production
My professional highlights
Industry Association Prize Finalist – British Society of Animal Science (BSAS) Annual Conference, 2019
Additional links
Find out more about our research services