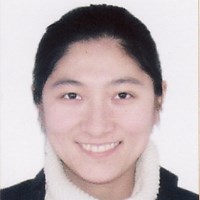 Hi I'm
Bingjie Li
Position: SRUC Challenge Research Fellow
I am a quantitative geneticist and animal breeder. My research focuses on developing statistical methods to investigate genetic variation in livestock population, exploring the genetic architecture of complex traits through integrating diverse data sources, and developing new phenotypes to facilitate sustainable and precise breeding.
I joined SRUC as a Challenge Research Fellow in 2020. My current job focuses on data-driven livestock genetic and genomic research and its application to animal breeding.
Before this, I worked in a competitive international environment in the field of animal genetics and breeding with excellent teams in Europe, North America, and Asia.
My education and work experience cover quantitative genetic and functional genomic studies on dairy complex traits (such as production, health, feed efficiency, fertility, conformation), genomic prediction applied to economically-important traits in national genomic evaluation, and integrated studies for complex traits using genomic, transcriptomic, epigenomic data.
I'm currently working on
quantitative genetic and genomic research and animal breeding
Additional links
Find out more about our research services