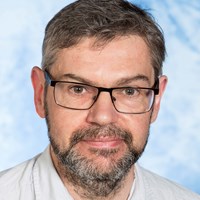 Hi I'm
Andrew Barnes
Position: Professor of Rural Resource Economics
Location: Central Scotland
My research interest focuses on capturing the impacts of policy change and farmer behaviour at the farm and catchment level within a modelling framework. I work with a number of agencies including Defra, Scottish Government, EU JRC, UKRI, NatureScot and other NGOs.

Together we have conducted work on a variety of topics. For example, we have been aiming to understand the motivations and perceptions of farmers toward environmental issues and uptake of new technologies, including nature-based solutions, precision farming and nutrient management.

My other points of focus are the administration and quantitative analysis of large-scale farmer surveys, econometric modelling and development of panel data to examine productivity, efficiency and sustainable/resilience metrics and CAP/Brexit Reform and transition paths.
I am programme director for the joint SRUC/UoE BSc in Agricultural Economics. I lead SRUC's strategic input into social and economic sciences strategy and co-ordinate SRUC's work for both CxC (Climate Change Economics) and EPIC (Animal Health Economics). I also provide economic input into the Scottish Plant Health Centre. My work covers European Systems, but also the Colombian Amazon and Sub-Saharan Africa.
Find out more about our research services