Tommy Dale
Co-founder of Forth Resource Management (FRM) and 2022 Winner of the SRUC Alumni Entrepreneur Network Award for Sustainability.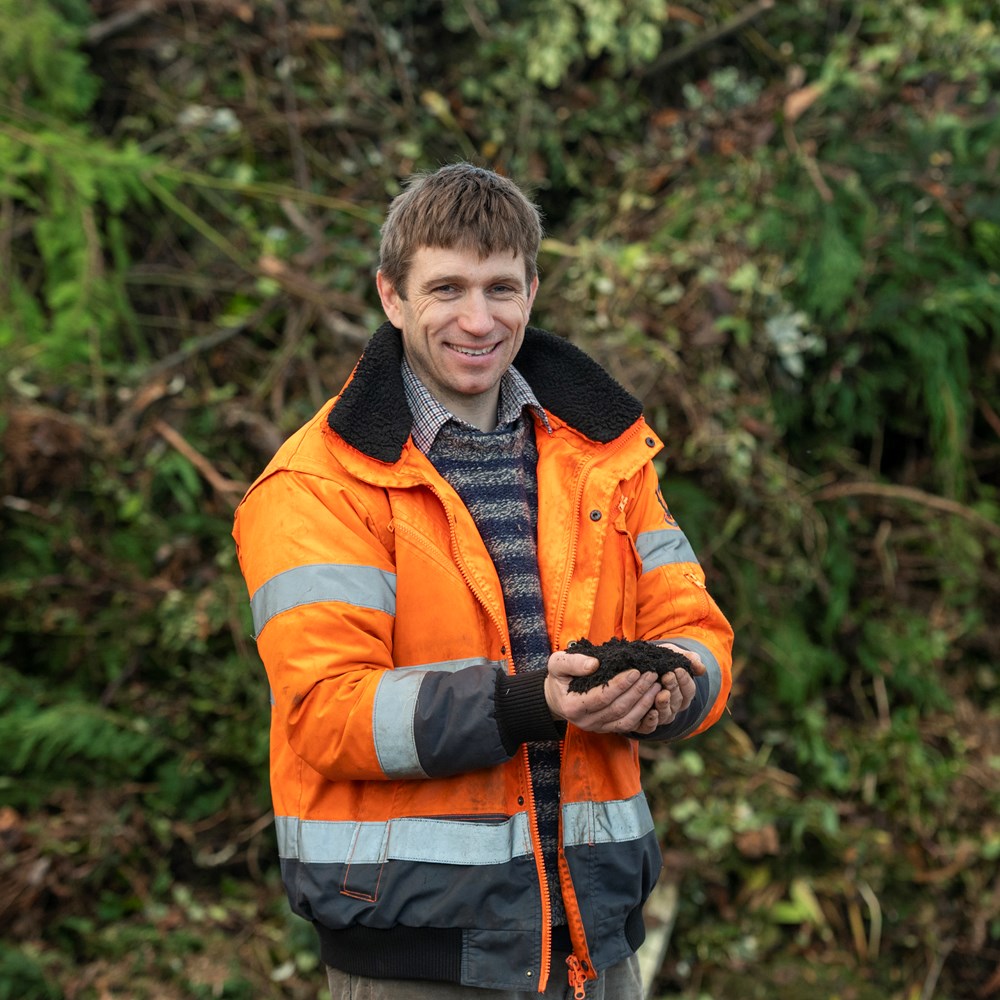 HND Agriculture
Campus: SRUC - Edinburgh
Class of 2002
"The idea to start an organics recycling company directly stemmed from a college project on farm diversification."
"I am hugely grateful for the support of all my SRUC lecturers and college friends. Without their support I would never have had the idea or the confidence to start out in business at such a young age and, alongside my colleagues, build Forth Resource Management into a successful national business." 
Tommy Dale's plan to provide a sustainable recycling solution for garden cuttings started as an idea for a college project during his HND Agriculture course at SRUC Edinburgh. Previously, the material collected by councils and landscape gardeners was either sent to landfill or burned in bonfires – a huge waste of a valuable natural resource. Tommy approached his local council, and a successful trial took place with East Lothian Waste Services using garden cuttings collected from across the local authority. 
In 2002, during his final year at SRUC, Tommy set up Forth Resource Management (FRM) with Ben Gray, funding the business with his student loan. A year later, third partner Alex Dunbar joined the team. Celebrating its 20th birthday this year, FRM now operates out of ten sites across lowland Scotland, working with 12 local authorities, recycling more than 150,000 tonnes of material per year into the Caledonian Horticulture peat free range of biomass products, composts and topsoils. 
"We take in the garden cuttings and, using natural processes, turn these organic materials into quality compost," explains Tommy. "We now recycle farm plastics, make biomass and offer various other environmental based services." 
Never one to miss a recycling opportunity, when a change in Scottish legislation banned the incineration of plastic agricultural waste, FRM initially joined forces with Agri Cycle, based in Lincolnshire, to provide a farm plastics recycling service. The service allows farmers to fully comply with this change in legislation while providing an auditable recycling solution for all the materials collected. 
"Huge amounts of plastic were being incinerated on farms across Scotland," says Tommy. "We take in triple rinsed chemical drums, fertiliser bags and silage wrap from farmers and bale them. They are then sent on to specialist processors where they're shredded and recycled into a range of new plastic products." 
Tommy is fully committed to running a business with both a positive environmental and social impact as well as a strong community focus. From beach cleans and charity fundraisers to donating compost to local schools and community projects, FRM continues to give back to the local community and provide educational opportunities to benefit both future generations and the environment. When thieves stole raised beds from the road into Aberlady, FRM donated replacements. 
"As a business, as well as having a green conscience we try and do our bit to be as socially inclusive as possible," says Tommy. "We have a policy of inclusivity, and we try to create work opportunities for people who may otherwise struggle to find employment." 
You could say that recycling is in his blood. In the past, Tommy's great grandfather had a swill run round the hotels in Edinburgh, collecting food waste and feeding it to the pigs on his two farms. Fast forward to today - the food waste goes to an anaerobic digestor on the edge of the city. The methane is harvested and used to power generators to create renewable electricity. The remaining soup, digestate, is taken from the plant by Tommy and his team, supplied to local farmers and spread on their fields by FRM as a natural fertiliser. 
It is heartening to think that progress is happening and people like Tommy are paving the way for sustainable, ethical businesses with a social conscience that care. It is hard to say what is next on the horizon for this 'man on an environmental mission' but meantime, what words of wisdom does Tommy have for anyone thinking of starting up in business? 
"Have total belief in your business idea and fully commit to making a success of it. It will not be easy and there will be bumps in the road. It will take time and you may miss opportunities to travel and socialise, but these costs are far outweighed by the satisfaction gained from building your idea into a successful enterprise." 
Related courses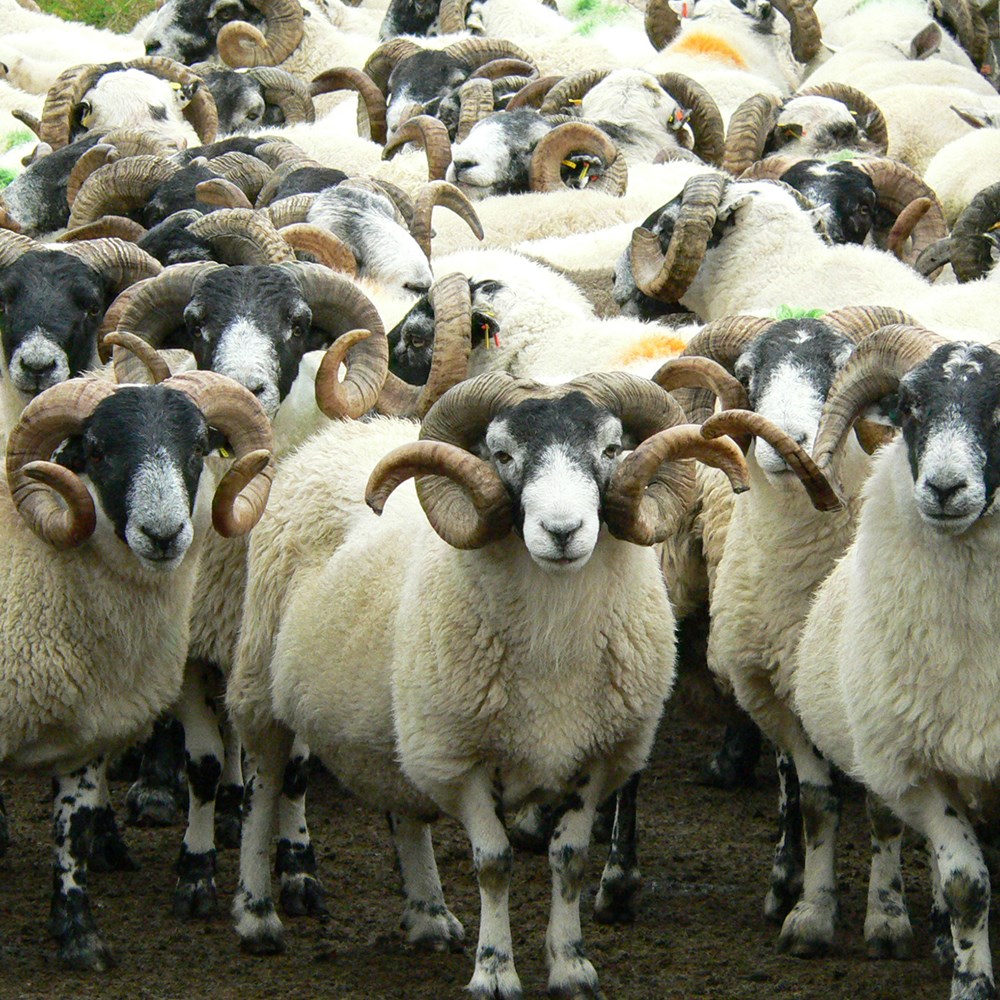 Agricultural Professional Practice
This postgraduate course is aimed at anyone with an interest in leadership and management, policy making, planning and project management in the land-based industries. It is delivered part time via distance learning.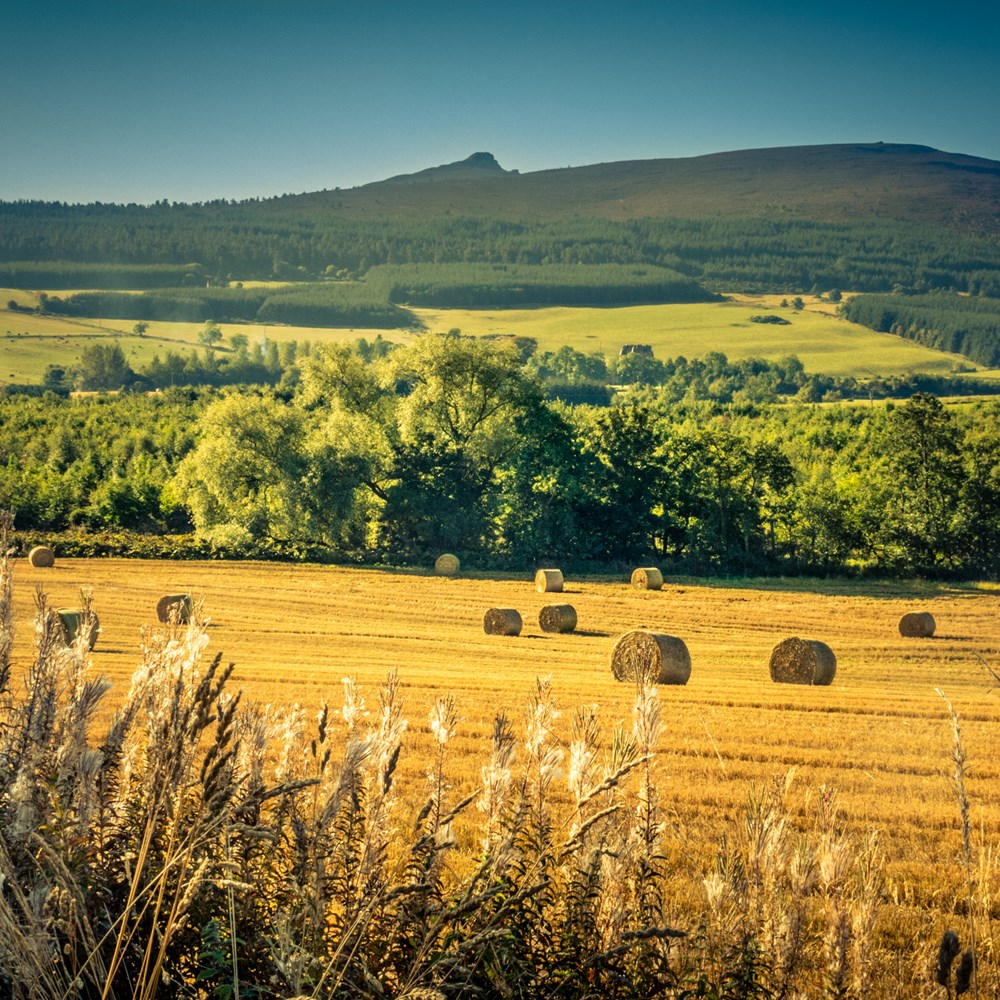 Agriculture
You will develop independent learning skills and team working skills which will provide a strong foundation for future study and/or employment in the industry.
BSc/BSc (Hons)
HND
HNC
NC
MA at SCQF level 5
MA at SCQF level 6
TA at SCQF Level 8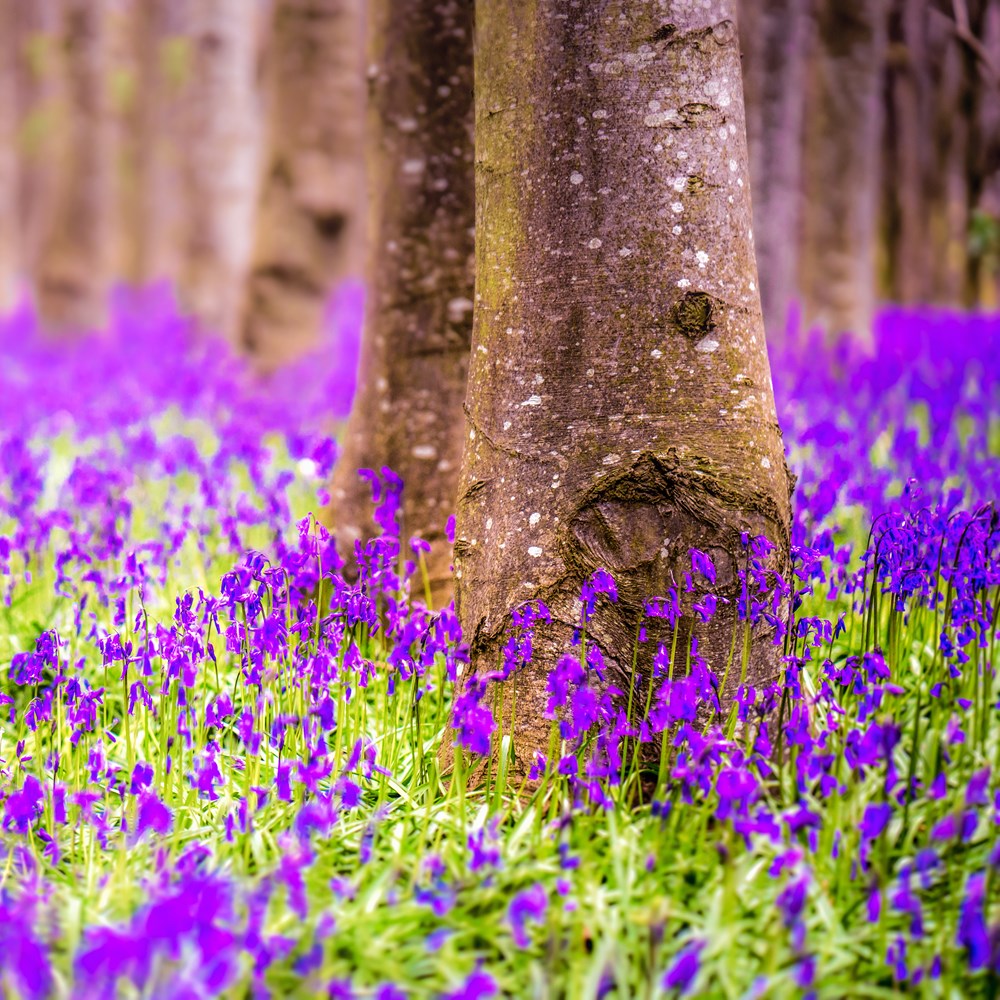 Environmental Protection and Management
This course teaches how to devise and implement strategies that protect and conserve environments facing a wide range of threats.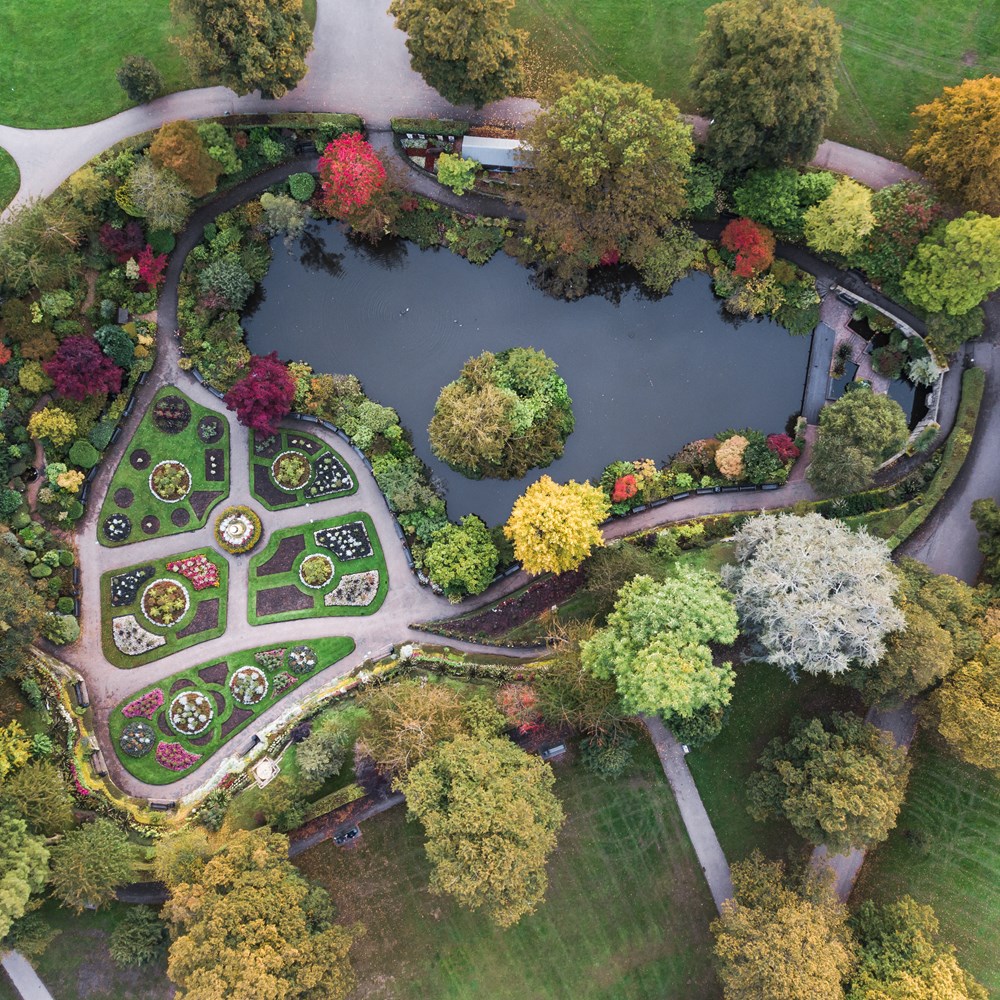 Garden and Greenspace Design
These programmes offer a broad perspective on garden design, from domestic gardens to public greenspaces and the wider environment.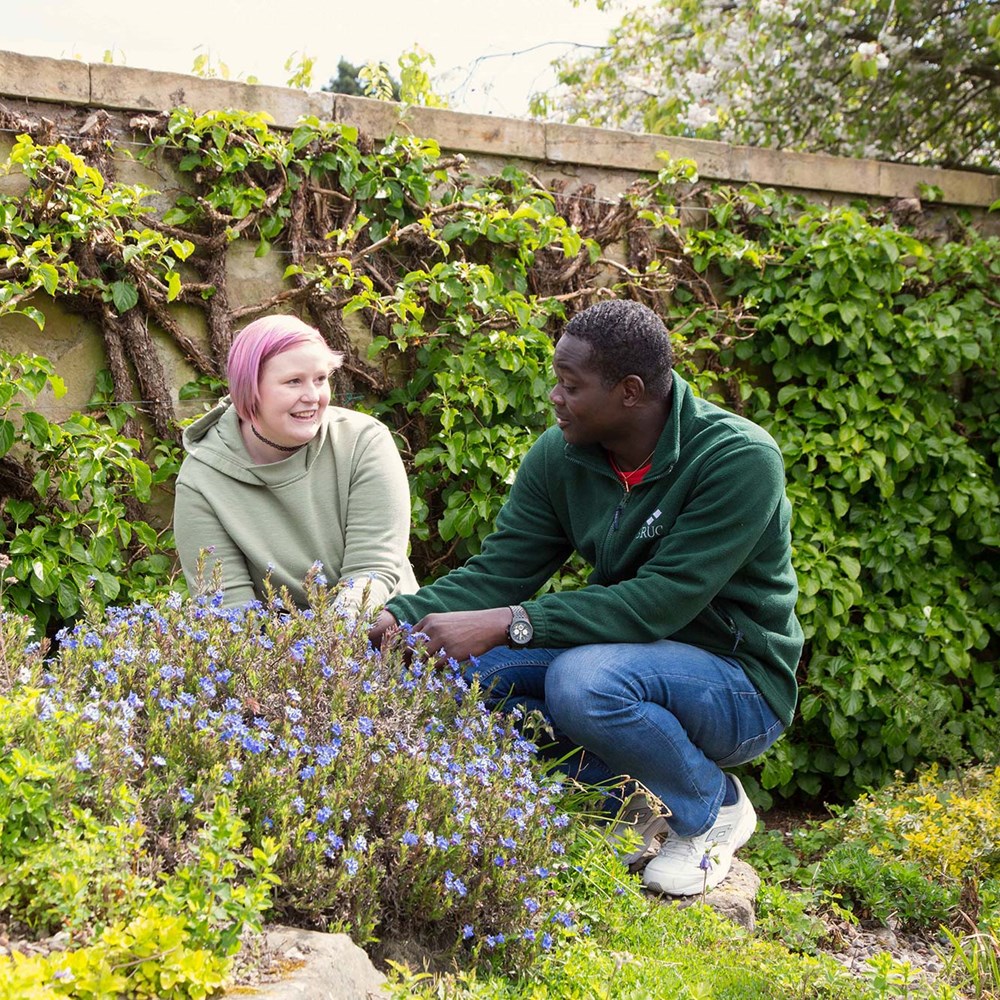 Horticulture
A qualification in Garden Design, Landscaping, Horticulture or Horticulture with Plantsmanship will allow you to enter one of the largest and fastest growing employment sectors in the UK and beyond.
SVQ level 5
BSc/BSc (Hons)
HNC
HND
NC
NC Introduction
MA at SCQF level 6
MA at SCQF level 5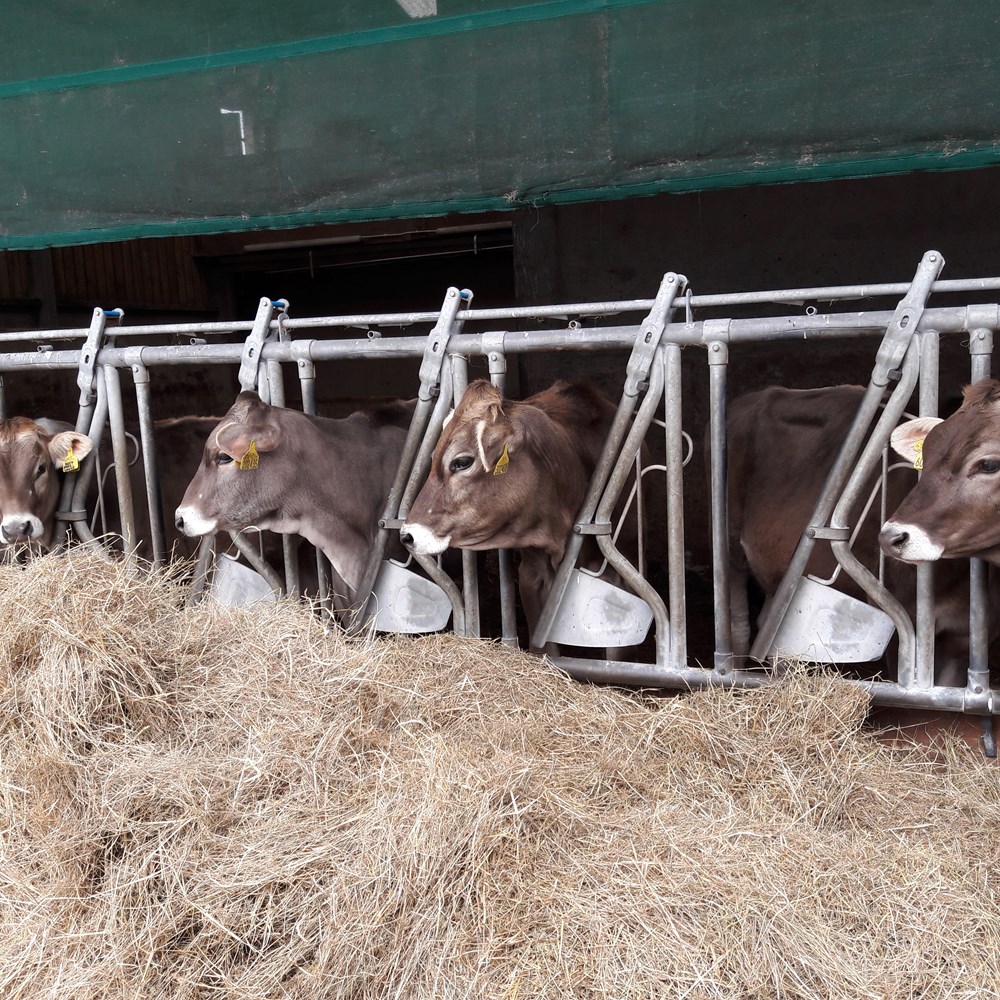 Organic Farming
Gain a deeper understanding of the production, marketing and management of organic farming and food. This postgraduate course is delivered part time via distance learning with study weekends on campus.