Winners and losers in rising ecosystem markets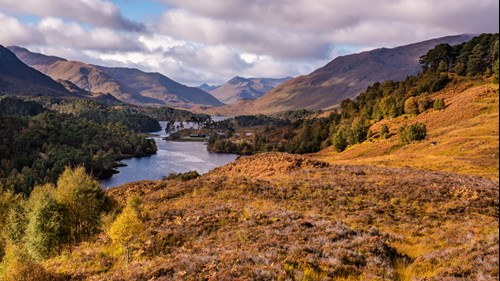 Farmers and crofters are being asked about their experiences with ear tags.
New research has identified a wide range of groups which could be affected by rising ecosystem markets and rewilding initiatives in Scotland.
It found while some groups stand to gain from rising markets for woodland and peatland carbon and new markets for agricultural soils and other ecosystems, several community associations and other organisations could lose out unless their needs are considered.
The 'Natural Capital - Galvanising Change' study, carried out by Scotland's Rural College (SRUC) on behalf of the Scottish Government, identified more than 200 organisations and groups across 11 categories which could be affected either positively or negatively.
These included investors in ecosystem services, environmental and sustainability organisations, landowners and tenants.
Dr Hannah Rudman, Co-Director of SRUC's Thriving Natural Capital Challenge Centre, said: "While landowners stand to gain from rising land values and opportunities to engage in new markets, tenants and other rights owners are less likely to benefit, unless they can negotiate benefit-sharing agreements with landowners who enter into contracts to deliver ecosystem services.
"Tenants are also concerned about potential increases in rental values, as a result of the rising value of land."
New ecosystem markets have the potential to stimulate the Scottish economy, filling the estimated £15-27 billion finance gap between available public funding and the funds needed to tackle climate change and biodiversity loss.
However, lead researcher Professor Mark Reed said they have the potential to lead to negative unintended consequences for many important groups in society.
Professor Reed, who is also a Commissioner for Scotland's Just Transition Commission, said: "If well designed and managed, these markets have the potential to significantly increase the speed and ambition of action needed to meet our climate and nature recovery targets.
"However, it is important that in our rush to harness these markets, we don't leave local communities, tenants and other important groups behind.
"Our findings provide crucial information for the Scottish Government as it seeks to develop policy and governance frameworks that will ensure the development of high-integrity markets that deliver community and wider public benefits."
For more information about the project, visit: https://www.hutton.ac.uk/research/projects/galvanising-change-natural-capital
Posted by SRUC on 29/09/2022