Strathfillan Wigwams Statement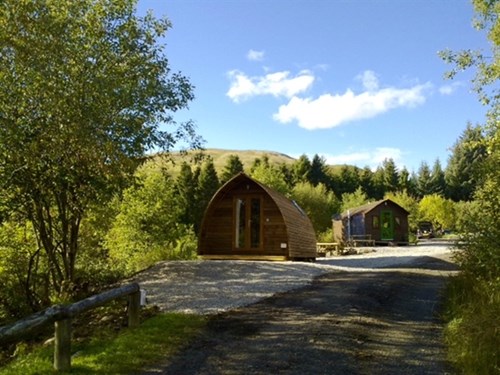 The Principal and Chief Executive of SRUC has confirmed that he would like the Strathfillan Wigwams to remain open, but that any operating model must be financially resilient and also align with SRUC's strategy.
Speaking at an online public event to discuss the future of the site, Professor Wayne Powell said SRUC was seeking a "creative solution" for the wigwams, which had been earmarked for closure.
While answering questions from a range of stakeholders, he said: "The Strathfillan Wigwams have the potential to support knowledge exchange, learning and engagement around the green recovery and nature based tourism. This consultation is about how we build a resilient model that fits into the whole of SRUC and our purpose."
SRUC is on a journey to become Scotland's enterprise university at the heart of the sustainable natural economy. 
Its mission is to create and mobilise knowledge and talent, drawing upon its longstanding strengths in world-class and sector-leading research, learning and teaching, skills and training and consultancy (through SAC Consulting).  
During the consultation event, which had local MSPs and councillors among the 46 attendees, Prof Powell admitted that SRUC was "learning lessons" after seeing the strength of public feeling for the wigwams.
Hugh Anderson, SRUC Director of Finance, pointed out that the wigwams had made a loss in recent years and had "barely broken even" in others, adding they needed significant investment. However, it was confirmed that conversations were ongoing with a number of interested parties.
Answering a question about whether the site could be used to promote diversification on Scottish farms, Academic Director Jamie Newbold agreed that the multiple use of land and biodiversity were very important and that a living classroom model would be beneficial for students.
There were welcome offers of support from MPS and local councillors and the community on events and activities that could take place at Strathfillan.
Thanking those who attended, Prof Powell added: "We have heard some really interesting perspectives tonight. It has been really helpful and constructive and we will continue to engage as we carry out this consultation."
We have a Strathfillan Wigwams Q&A page available for more information.
Posted by SRUC on 05/07/2021