What can Scotland learn from Japan about island depopulation?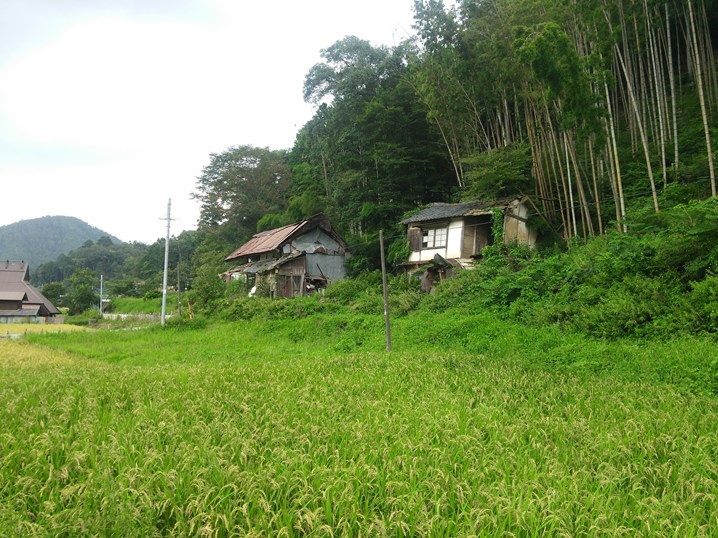 The links between Scotland and Japan's depopulation trends are more pronounced than many might be aware of. 
Scotland's 93 inhabited islands were home to 2,800 more people in 2020 compared to 2001 but there is great diversity hidden within these statistics. Yes, some islands and island communities did welcome more inhabitants during this timeframe, but others saw ongoing population decline, which in many cases pre-dates this period.

Tackling depopulation trends on Scotland's islands was at the heart of the Islands (Scotland) Act, which was passed in 2018 and led to the publication of the first National Islands Plan in 2019.

Meanwhile on the other side of the world, Japan's population is falling, and many rural, remote and island communities are at the forefront of this demographic shrinkage. The links between our two countries are more pronounced than many might be aware of and, in the context of evidence of population decline on some of the Scottish Isles, SRUC's recently published report for the Scottish Government sought to explore these links further by investigating Japanese policies and approaches to depopulation at both national and local levels.

Our cross-cultural research team comprised of both UK- and Japan-based researchers. We examined some specific strategies on a small number of Japanese islands that have sought to tackle population decline and reinvigorate the communities involved.

An initiative in the Amami municipality which focused on attracting kankeijinkō ('relationship population') was of particular interest. It encourages people from outside the area to play a greater role in local community development. This includes young people from urban areas who had previously been visitors to the area. The programme in Amami provides support for full- and semi-resident citizens and independent entrepreneurs looking to set up new/relocate existing businesses, including help for co-working facilities, marketing costs, childcare, internships and 'introductory living experiences'.
Our report also highlighted shifts in some of the broad-brush approaches to national-level depopulation and development policies in Japan. For example, an evolution from a primary focus on investment in infrastructure towards policies that support 'softer' projects based on a more holistic, place-based and community-led approach. This shift in approach seeks to broaden the types of initiatives available for support and build on the assets of each place, but still incorporates infrastructure investment.
However, one of the key points to have stood out during the research is, of course, the very different cultural, political and historical contexts of Japan and Scotland. This led us to questions about the transnational applicability of depopulation policies and initiatives. And it wasn't just the research team asking these questions. A recent article based on our research in The National discussed the applicability of Japan's Empty House Bank to Scotland, for example, given the demand for and the high price of housing in much of rural and island Scotland compared to the situation in Japan where there is empty and abandoned housing stock available more readily and cheaply.

It is also possible to question the extent to which island repopulation in Japan is even a realistic goal, given the long-standing decline in the country's national population and its complex stance on international immigration. In contrast, Scotland's population has been increasing in recent years. Ultimately policies need to be situated within the particular contexts in which they are applied, with community support and engagement being a critical factor in their success.
We are keenly aware of the argument made by the late Professor Philip Lowe in 2012 that "knowledge applied out of context maybe disruptive or simply inappropriate". And yet, learning from other countries is no doubt of huge significance. Drawing on Lowe again, this is not only because an understanding of different policies, approaches and their successes and failures can provide valuable insights but that they can also help challenge our own assumptions and, indeed, inform resulting policies.
Learn more about Jane Atterton and her research through Find an Expert at SRUC
Luke Dilley is a researcher at Akita International University
Posted by Luke Dilley and Jane Atterton on 16/11/2022