Sustainable festivals idea wins enterprise challenge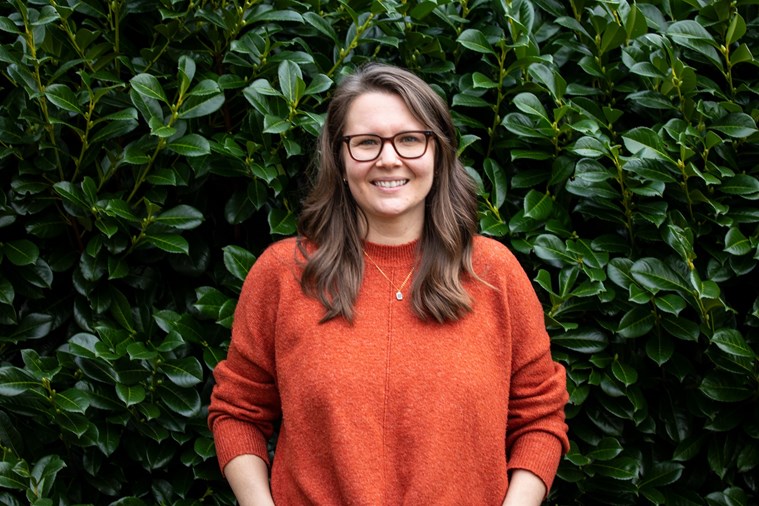 Meredith Wicks has won £1,000 for her idea to facilitate more sustainable events
An Edinburgh student has won the inaugural Enterprise Challenge launched by Scotland's Rural College (SRUC).
As part of its vision to become an enterprise university at the heart of the natural economy, SRUC challenged its students to think of new and innovative ideas to create value for the economy, environment and society.
Meredith Wicks, who is studying for a Masters degree in Environmental Protection & Management, won £1,000 with a business proposal to facilitate more sustainable events and festivals across Scotland.
Jean Claude Nsengiyumva, a Food Security student in Edinburgh, won second prize and £750 for his novel solution to support rural farmers in Rwanda, and Aberdeen-based Agriculture student Kayleigh Turner came third, winning £500 for her idea to address challenges in the rural meat industry.
Two highly commended prizes of £125 were awarded to Sharon Worsey, a Wildlife and Conservation Management student at SRUC's Barony campus in Dumfries and Galloway, and Tizayi Sithole, a Golf Course Management student at the Elmwood campus in Fife.
The competition attracted more than 30 entries from students at SRUC campuses across Scotland, including everything from creative proposals for rural communities and innovative Agritech designs to novel developments in sustainable food and drink in response to the climate emergency.
Meredith said: "Festivals and events are an amazing space for making connections, celebrating culture and heritage, and can introduce audiences to new artists and passions, but they shouldn't have to come at the expense of negative impacts to the planet.
"Tackling climate change needs to be a priority for all businesses and I was excited to put forward an idea that has sustainability at its core for festivals and events."
The prizes were provided by Converge, a company creation programme for Scottish Universities and Research Institutes, and law firm Morton Fraser. The competition was also supported by Patent Attorneys Maucher Jenkins and University Innovation Funding from the Scottish Funding Council.
It was judged by SRUC Entrepreneur in Residence and CEO of GrowBiz Jackie Brierton, Managing Director of Forth Resource Management Ltd and SRUC Alumni Tommy Dale, and Enterprise Manager at Converge Dr Lissa Heron.
Tommy Dale said: "As a former student of SRUC, who started a business 20 years ago while studying in Edinburgh, I felt honoured to be asked to join the judging panel of the first Student Enterprise Challenge.
"The variety of ideas and the overall quality of the applications was incredibly impressive, which did not make for easy judging.
"There was also a huge geographical range for the proposed businesses - from Dumfriesshire and the Highlands and Islands of Scotland to Rwanda and Zimbabwe."
Dr Carol Langston, Director of SRUC's Enterprise Academy, said: "We are delighted to have received so many entries focused on supporting a thriving natural economy and solving social problems.
"The judges were impressed by the diversity and quality of the business ideas received from the students and the passion and determination of the finalists to bring their ideas to life.
"We look forward to working with all the entrants to help them achieve their ambitions."
For further information visit our Enterprise Academy for the Rural & Natural Economy page.
Posted by SRUC on 26/01/2023