SRUC statement on Strathfillan Wigwams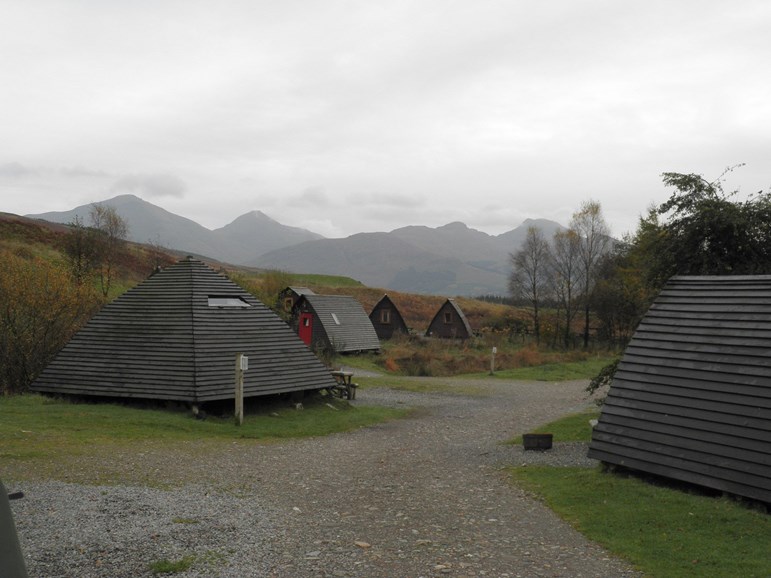 The consultation period on the Strathfillan Wigwams has been extended.
Below is a statement from Professor Wayne Powell, Principal and Chief Executive of SRUC, on the Strathfillan Wigwams:
"As Principal and Chief Executive of Scotland's Rural College SRUC, I wanted to respond quickly to the concerns raised about the Strathfillan Wigwams, and to say first of all that I am very sorry that these have arisen.
"It is clear there is a great deal of affection for the Strathfillan Wigwams business and that many of you have happy memories of staying at Strathfillan. It is equally evident that the team is rightly held in high regard – regard that we share.
"It is also clear that SRUC needs to listen to your responses carefully, and to be attentive to the views of our colleagues and stakeholders. The values of SRUC mean that we set great store by effective communication and listening, and in this case I think that we could and should do more to respond to what we are hearing.
"To that end, I have resolved that the decision on the future of the Strathfillan Wigwams be paused while we extend the consultation period. This is to give greater consideration to the feedback received through online campaigns and to ensure that our colleagues have as comprehensive an opportunity as possible to share their views and ideas. During this extended consultation period the Wigwams will not reopen while we evaluate the options available.
"I will also be leading a stakeholder event, alongside members of my senior team, which will give us the opportunity to outline our plans and rationale, and to receive additional feedback. I will publicise the details of this as soon as is practicable, but in the meantime if you would like to register your interest to attend please email principal@sruc.ac.uk. Ideally this would have been face-to-face but due to the ongoing limits on public events this will be online. I hope you will be able to join me.
"We will consider carefully all aspects of the Wigwams business and consider them in relation to our future plans. Our goal will be to find a mutually acceptable solution to all our stakeholders and we will work tirelessly to seek a positive outcome.
"We will honour the decision of any colleague who has already made plans and accepted a redundancy package. If they would prefer to change their mind and wait to see if a different outcome can be reached, our offer will remain open to them. I would like to state categorically that our decision to date was in no way a reflection on the dedication, care or abilities of the staff involved.
"I look forward to discussing this with you all soon. I am of course very happy to answer any questions in the meantime."
Wayne Powell
Principal and Chief Executive, SRUC
Posted by SRUC on 19/04/2021