SRUC School of Veterinary Medicine highlighted at Royal Highland Show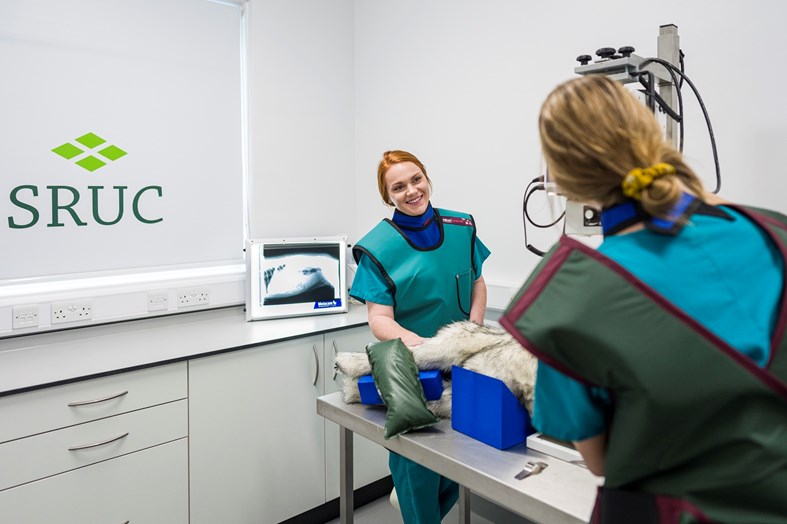 SRUC will highlight its new vet school at the RHS
Scotland's Rural College will welcome its new starts at the Royal Highland Show this week, as well as launching its presence on the SRUC website.
Nine posts, including those of Professor in Veterinary Biosciences who will take on the challenge of Head of Interprofessional Education, Veterinary Programme Director, Veterinary Lecturers and Veterinary Senior Lecturers, have now been filled in preparation for the first year of roll out of the new curriculum. These posts will play a vital role in growing Scotland's first, tertiary model of veterinary teaching and learning. 
The appointees, who bring a wealth of knowledge and experience - including some from within the ranks of SRUC itself, have now taken up their new roles and are keen to help shape the future of the SRUC Vet School.
Professor Caroline Argo, Dean of Veterinary Medicine and Head of School, said: "The new members of our team are vital in supporting our growth agenda in this essential area.
"They are a critical element of the new school's set-up to support our contribution to the development of Scotland's natural economy as a driving force behind the promotion of resilience, diversity and sector fit among our veterinary graduates, embedding them in real-world experience and practice from the outset. 
"All of our key appointments to date have shared their excitement in our sense of purpose and mission and are looking forward to communicating that with all who visit the SRUC pavilion at the Royal Highland Show."
The new dedicated Vet School web pages will promote the variety of programmes already offered as well as the planned BVSci degree programme along with eligibility and entry requirements. 
It will also seek to engage with industry, offering opportunities for veterinary and animal enterprise professionals to partner with the school via the site, and provide a hub for this new model of veterinary teaching and learning.
The Royal Highland Show takes place at Ingliston in Edinburgh from 22 to 25 June and this year SRUC will highlight The School of Veterinary Medicine, the first new vet school in Scotland in over 150 years and one which is being developed to focus on addressing key shortage areas in rural mixed and farm animal practice and in veterinary public health. You can find SRUC at Stand 177 on 7th Avenue.
To find out more about the Vet School, visit: www.sruc.ac.uk/vetschool   
Posted by SRUC on 21/06/2023