SRUC Rural and Veterinary Innovation Centre gets go-ahead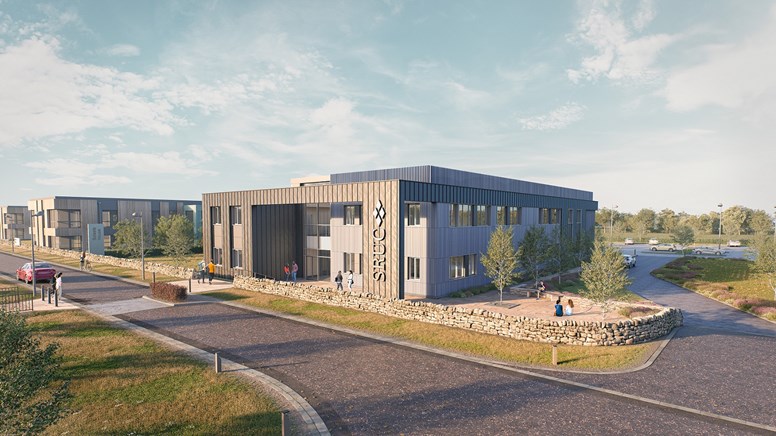 An artist's impression of the new SRUC Rural and Veterinary Innovation Centre (Image credit: Threesixty Architecture).
Highland Council has approved plans for the development of an £11 million Rural and Veterinary Innovation Centre for SRUC on the Inverness campus.
Preparatory work is scheduled to begin on the site in the coming weeks following the formal appointment of the main contractor, Muir Construction.
The centre will harness expertise in big data and research into animal epidemiology to create and grow businesses. It will help develop products and services to better monitor, track and ultimately manage animal diseases.
Now planning has been granted, and the funding package confirmed, the team at the SRUC Rural and Veterinary Innovation Centre is looking for new and existing small to medium-sized animal biotech businesses interested in joining as potential partners.
The centre will offer them development laboratories and business facilities, and they will have access to expertise and the burgeoning life sciences community in Inverness.
It will also be the home of SRUC's research, knowledge exchange and CPD activities in Inverness with SRUC Veterinary Services and SAC Consulting – part of SRUC – based in the building. In addition, it will feature a wildlife necropsy suite.
The site will support the development of the new SRUC Veterinary School, which will be based across the country.
In developing the new building, SRUC has worked closely with campus owners, Highlands and Islands Enterprise. The project has received £6 million from the European Regional Development Fund Scotland Programme and a £4.2m financial transactional loan from the Scottish Funding Council.
The design of the building was undertaken by Inverness-based Threesixty Architecture and the build is being project-managed by Currie & Brown.
Professor Wayne Powell, Principal and Chief Executive of SRUC, said: "The Rural and Veterinary Innovation Centre will be an important addition to expanding the biotech community in Inverness. The new centre will grow jobs and the economy. With a heightened awareness of the link between human and animal epidemiology, this new initiative is at the right time and in the right place."
Ruaraidh MacNeil, Director of Business Infrastructure, Highlands and Islands Enterprise, said: "This is very welcome news both for SRUC and Inverness campus, which is now making a significant contribution to growing the region's life sciences sector. 
"SRUC is a leading player in rural and veterinary education and we are delighted that Inverness has been chosen for this exciting new development.
"The new innovation centre will make a valuable addition to the broad range of scientific and medical expertise that is becoming established here and creating high quality jobs and research opportunities. It will also offer new location options for animal health companies wishing to work alongside veterinary experts."
Posted by SRUC on 07/06/2022