Spring into action: Taking advantage of key food and drink trends in 2023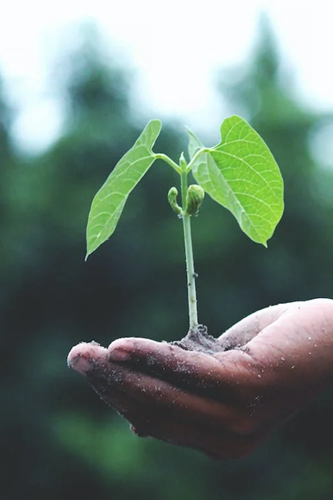 Maximise business growth by capitalising on current market trends.
In challenging times, it is valuable for businesses to think about small changes that can be made cost effectively but that take advantage of what the consumer wants. A slight change to your story or consideration of a new experience could be the thing that ensures the growth, success, or longevity of your business.
One of the key rules of negotiation is to offer something that is relatively cheap for you to deliver but of greater value to your target market.  There is always an opportunity to review your business with fresh eyes. Looking at it from the outside-in, will allow you to work out the things that, for you may be mundane, yet offers someone else a uniquely valuable experience to be savoured.
In the food and drink sector, consumers are looking for 'joy in food' in 2023, so how can you maximise the impact of this trend for your business?  While there are still key underlying themes around our planet, plant-based, functional wellness, and life well-lived, there are new opportunities to profile your food and drink enterprise. 
Why not create a fun experience showcasing local ingredients, traditions, heritage?  Can you create a story about food choices from the past, such as earth-friendly farming, picking, preserving, or fermenting?  Or could you consider building a story around your own journey and travels – perhaps fusing different cuisines and unusual ingredient combinations as consumers look for worldwide inspiration? These are all trends for 2023.
It's important to emphasise value for money, which doesn't mean cheap or low-priced, but it does mean broadening your appeal by emphasising the value and 'values' of your product or service.  It's about understanding why customers buy from you, as opposed to anyone else. 
According to Kantar, 23% of the population are 'eco-actives', or consumers highly concerned about the environment, and they spend £2.7bn on FMCG. Globally, 46% of the consumers looking for natural products do so for health and environment reasons.  Building on this, can you take more advantage of seasonality and include it in your story and your product offering? 
There's also a real opportunity to capitalise from provenance, which is often the reason people 'buy local', over and above convenience.  Provenance provides an opportunity to build trust, to make connections between the local landscape and the food and drink offering.  What is magical about your location and how you can leverage it in your marketing?
If you're a tourism business, there are a number of key trends that provide an opportunity to build on local food and drink provenance.  There is increased interest in local producers, artisanal products, and production methods.  Consumers are looking to reconnect with the processes & products they use and the people producing them.  There is a newfound appreciation of communities as visitors move towards localism and authentic local experiences, connecting with the unique identity of a destination. 
There are many tourism opportunities to link to the natural environment – think health and wellness, nature walks or healthy cooking classes.  More can be made of the connection with nature too – people are looking to escape the hustle of their everyday lives.  Could you offer an on-farm experience, a guided walk, a foraging experience or even a 'biodiversity break' (a trend recently identified by the Independent)? 
As with many enterprises, there is real value to be gained from collaboration and there is an additional prospect for food & drink enterprises to work together to capitalise on the tourism trend for adventure or bucket-list experiences.  Outdoor activities are increasingly appealing, helping to reconnect visitors with nature, while at the same time providing that sense of fitness focus and outdoor freedom. 
When you develop your story make sure it's authentic.  Be creative. Build a personal and emotional connection with your target customer to ensure you inspire action.  It's critical that you are genuine, honest, and consistent as you need to future-proof your business and brand. 
Will you take advantage of these trends throughout 2023, to further strengthen Scotland's local food and drink and food tourism offering? If you don't, someone else will profit.
Head of Food & Enterprise, SAC Consulting
Learn more about Food & Enterprise consultancy services offered by SAC Consulting here.
Posted by Ceri Ritchie on 02/03/2023