Social network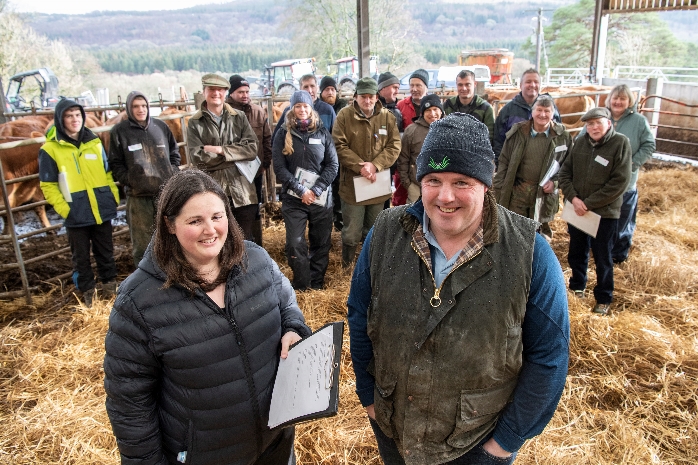 "SAC consultant Morvern McArthur with Chris Cameron of Strone Monitor farm"


Social cohesion, leadership and support networks are at the heart of the success of Scotland's Monitor Farm Project, according to a new report.
The report, by SAC Consulting – part of Scotland's Rural College (SRUC), looked at the impact of the three-year project, funded by the Scottish Government and European Union's Knowledge Transfer and Innovation Fund.
Scotland's Monitor Farm Project was run by AHDB and Quality Meat Scotland (QMS), with input from SAC Consulting on six of the nine farms.
The aim was to improve the productivity, sustainability and financial margins of the monitor farms – which spanned regions and sectors across Scotland – and the farming groups which supported each one.
The report highlights that as well as improving farm business performance, more than 70 per cent of the participants said the programme had allowed them to form valuable new networks and relationships.
All the groups – set in Nithsdale, Lochaber, Sutherland, the Borders, North Ayrshire, Shetland, Morayshire, the Lothians and Angus – plan to stay in touch to support the development of their businesses.
SAC Consultant Niall Campbell, who facilitated the Lochaber group, said: "The true and lasting value of this project is the trusted networks that have been created and the willingness of those involved to openly discuss ideas, to challenge each other to think differently and to learn from others.
"These are all core to running a successful and progressive business and plans to keep these discussion groups going beyond the term of the project is both credit to the programme and key to keeping farming businesses in Scotland at the top of their game.
"The change in mindset and networks gained from the programme are a significant legacy that will be felt for years to come, both on individual farms and throughout the wider farming community."
Peer-to-peer discussion and finding solutions from within is the basis of the Monitor Farm model. Each of the nine Monitor Farms had a "community group" of other farmers in the region and within this, a smaller business group which carried out benchmarking.
Discussion was led by the farmers, with support from facilitators to bring an outside perspective. Guest speakers were invited to cover specialist topics pertinent to each group.
Iain Riddell, from SAC Consulting, said: "Monitor Farms are a powerful way of getting the rural community together to work collectively to plan a sustainable future.
"As we look towards a new era of farming support, a continued drive to boost farm profitability and the demands of farming to adopt new technologies, the farming community needs the space and place to discuss how this can be done."
Read the report for full case studies and other examples of the project's impact and legacy.
Posted by SRUC on 20/07/2020