Sheep and Goat Health Scheme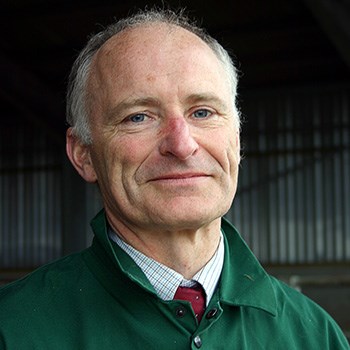 "George Caldow, Head of SRUC Veterinary Services,"


A statement from George Caldow, Head of SRUC Veterinary Services, on SRUC's Premium Sheep and Goat Health Scheme.
"I would like to reassure the members of SRUC's Premium Sheep and Goat Health Scheme (PSGHS) and those involved in the wider sheep industry that SRUC will do everything that can be done to ensure continuity of the health scheme.
"We understand the vital importance that flock health status has for the sales later this year, and that is both for our members selling stock, but also for clients who look to buy great genetics in healthy animals from flocks that are accredited free of disease. We have very effective health schemes that have allowed members to manage the risk of maedi visna and EAE to a very high degree. We will ensure that this continues.
"Right now, farm animal vets are actively discouraged from visiting farms to collect blood samples unless they are of immediate value to manage animals that are unwell or where their welfare may be compromised. This means that routine periodic blood tests to support the scheme cannot be carried out. We have consulted with our PSGHS Advisory board, made up of representatives from breed societies, National Sheep Association, British Goat Society and members of the veterinary profession. The following course of action has been agreed by the board.
"To manage the gap in testing, we will maintain flock accreditation status and issue certificates based on a signed declaration from the flock keeper that the rules of the programme are and will be followed. There will be no requirement to blood sample and test animals until such time as the restrictions to sampling at the farm are removed as a consequence of a change in the national Covid 19 infection control strategy.
"When routine testing is resumed, members whose tests have been delayed will be given a three-month period in which to have blood sampling and testing completed. Their certification status will be maintained during this period and we will maintain clear communication with our members on the changing requirements.
"The PSGHS Advisory Board pointed out that in the short term, because of the scheme's success in managing the risk of maedi visna, there is negligible added risk created by the alterations that are being made in the scheme. However, the additional advice was that the vendors and purchasers of breeding sheep and the auctioneers and marts who facilitate sales should be particularly mindful of the need to manage biosecurity at this time. Breeders should consult with their vet to minimise the risk of infectious disease.
"I would like to thank the members of our Advisory Board and those from the wider industry who have provided helpful comment. This is a difficult time for us all, but we cannot lose sight of the need to consult and to develop solutions to the problems that are arising as effort is made to safeguard the nation's health."
Posted by SRUC on 08/04/2020