Search for golden memories as Oatridge turns 50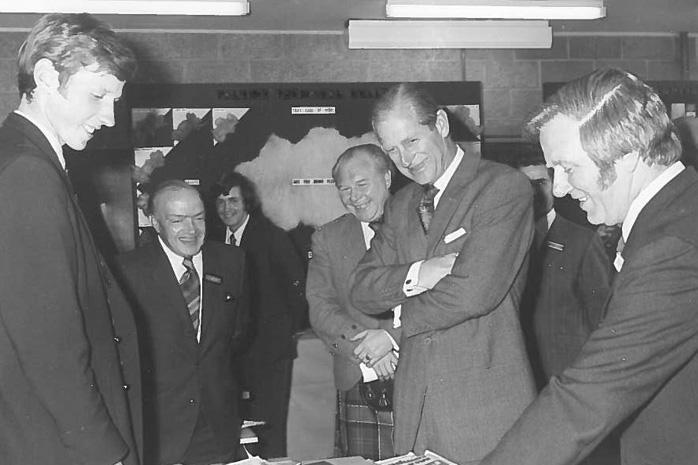 "HRH Prince Philip at the official opening of Oatridge in 1974"


Scotland's Rural College is looking for former students and staff who studied or worked at its Oatridge campus to get in touch ahead of celebrations to mark its 50th anniversary.
Oatridge Agricultural College was established as a further education college specialising in agriculture and rural skills training in Ecclesmachan, West Lothian, in 1969, with an initial intake of 45 residential students and 100 day students.
At that time, it was Scotland's first local authority residential college for further education in agriculture, with the courses initially taught in temporary accommodation on the farm site.
The new college buildings, with workshops and accommodation, were officially opened by HRH Prince Philip in 1974, and provided facilities for courses in agriculture, agricultural engineering, green keeping, horse care and forestry.
Today, Oatridge continues to teach courses ranging from agriculture, animal care and equine studies to countryside management, land-based engineering and horticulture.
It is one of the few colleges of that era which has stuck to its original mission, and now has more than 500 students.
Professor David Hopkins, Dean of the SRUC's Central Faculty, said: "SRUC has been at the heart of the rural community in West Lothian for half a century. As part of our celebrations, we are looking for former students and staff to share their memories and achievements since leaving."
Please contact: alumni@sruc.ac.uk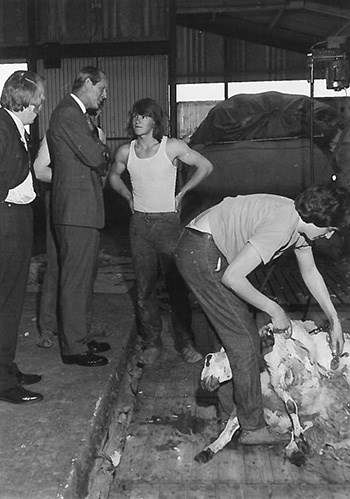 "Old photo of men sheering sheep"
Posted by SRUC on 03/12/2019