Scots rural businesses upbeat despite challenges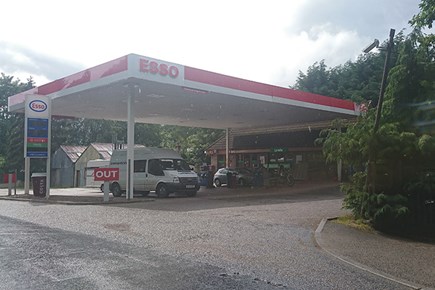 "Gas station in Rural Scotland"
Nearly three-quarters of rural businesses in Scotland reported that they had a good operating environment in 2018, despite facing a number of challenges.
This is according to an extensive new survey of more than 1,200 businesses, which has been published today (Friday 19 July).
Commissioned by the Scottish Government and Scottish Enterprise and conducted by Scotland's Rural College, the Rural Report 2018/19 showed that only 3 per cent rated their operating environment as "poor" or "very poor".
This contrasted with 47 per cent who rated it as "good" and 27 per cent as "very good".
The survey also showed that the country's wider rural business population faced a similar challenge to the agricultural industry in terms of an ageing workforce.
Over a third of those surveyed were over the age of 60, with 72 per cent being 50 or older while only 9 per cent were under 40.
The authors of the report – which surveyed businesses ranging from garages and hotels to electrical contractors and funeral homes – said it demonstrated the remarkable resilience of Scotland's rural economies.
Fergus Ewing, Cabinet Secretary for the Rural Economy, said: "While it is positive to see that the majority of rural businesses in Scotland have reported a good operating environment last year, this research provides a valuable insight into our rural economies structure, confidence and concerns.
"That is why, earlier this year I announced the establishment of the new Rural Skills Action Plan and the Rural Economy Action Group to ensure rural policy is mainstreamed and that it continues to grow as a vibrant, sustainable and inclusive economy.
"Recognising the concerns of rural businesses around Brexit as we edge ever closer to leaving the EU with no deal in place, there has never been a more important time for rural businesses to take the necessary steps to ensure that they are as prepared as possible for whatever Brexit outcome may be delivered."
Julian Pace, Head of Rural at Scottish Enterprise, said: "The success of businesses in our rural communities is vital to our rural economy, but also to the wider economy.
"This survey will help us assess the potential impacts of changes to agricultural incomes on non-agricultural businesses and the findings will inform discussions between Scottish Enterprise and partners on support for rural areas and businesses.
"Additionally, this report provides the basis for further analysis on women in business, constraints on business growth and exporting for the rural business community."
Steven Thomson, Senior Agricultural Economist at SRUC and lead author of the report, said: "This research is providing valuable insights into the nature of Scotland's rural businesses – their structure, confidence and challenges – alongside improving our understanding about connections with the land-based sector.
"There is an extremely wide variety of business scales and types operating in Scotland's rural areas and small towns, and we have found common challenges being reported by many, particularly regarding recruitment, digital connectivity and cashflow.
"For some businesses, Brexit-related uncertainty has become a particular challenge and unfavourable exchange rates are negatively impacting on those sourcing supplies from abroad."
The new report presents the findings from the second of three rural business surveys being undertaken by SRUC, with funding from Scottish Enterprise and the Scottish Government.
The surveys aim to improve the knowledge base on characteristics and contributions of rural businesses in Aberdeenshire, Tayside, Dumfries and Galloway and the Scottish Borders.
Scotland's rural businesses make a substantial contribution to the national economy. There were an estimated 49,000 registered businesses in rural Scotland in 2018, employing 285,000 people and generating £36 billion turnover.
Posted by SRUC on 18/07/2019