New Seed Potato Organisation wants to hear from growers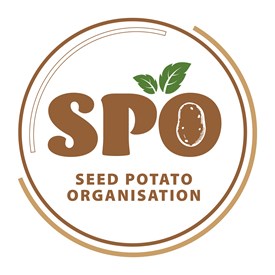 Nine seed potato growers and a technical expert are putting together a new organisation to support and develop the sector. The new Seed Potato Organisation (SPO) is starting to take shape: the growers have put together a prospectus that details what they want to do and how they will do it. Now they want to find out what other potato growers think.
To learn more from other growers, SPO have put together a survey. Science and Advice for Scottish Agriculture (SASA) have kindly agreed to distribute the survey to all registered seed potato growers as they welcome this grower-led initiative. If you missed the email from SASA then you can use the above link.
The survey takes only a few minutes to complete. All surveys must be completed by noon on Friday 1 July. If you are a grower, then please complete this survey to let the growers behind SPO know what you think.
A series of grower meetings are being held where you can find out more in-person and let them know what you would like this new organisation to do:
5 July, 6:30pm at Red House Hotel, Station Road, Coupar Angus, PH13 9AL
6 July, 6:30pm at Woodside Farm & Coffee Shop, Kinloss, Forres, IV36 3UA
11 August, 10am at Potatoes in Practice, Seminar tent, Balruddery Farm, Fowlis, Dundee, DD2 5LJ
SPO's website has more information about these grower meetings, a link to its survey, contact details of the growers on the steering committee, an overview of the organisation and its full prospectus.
If you are a potato grower and you want to get involved you can register your interest in SPO through the survey, at these meetings and on the SPO website.
Posted by SRUC on 22/06/2022