New recruit for woodland team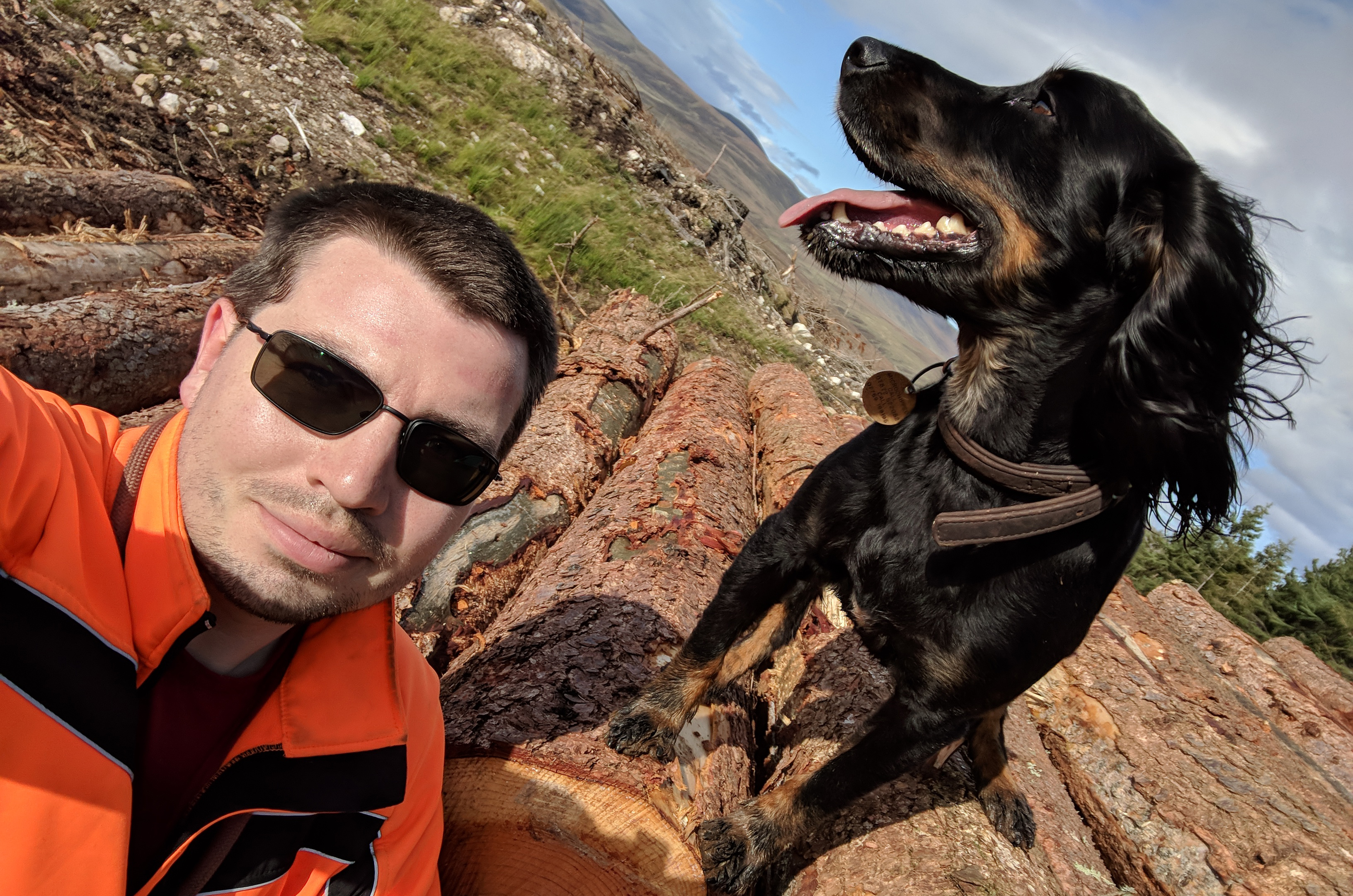 Ben Law (shown here with his dog Echo) takes over from Simon Jacyna in SAC Consulting's woodland team.
SAC Consulting has welcomed a new consultant to its woodland team.
Ben Law brings with him a wealth of knowledge, having worked for forestry contractors, forest management companies and been self-employed. He will be consulting across the Highlands and Islands, Moray and Aberdeenshire, having taken over from Simon Jacyna who retired after 30 years at SRUC.
Malcolm Young, the forestry Team Leader said: "We're delighted to welcome Ben on board, allowing us to maintain and grow our presence throughout the north and north-east. Ben brings some fantastic skills and experience with him which complements the team and will be working closely with SAC Consulting's agricultural advisors to help farmers and crofters get the best out of their land."
SAC Consulting's woodlands team covers every aspect of forestry from grant applications and delivering new woodlands, to managing existing forests, woodland carbon credit sales and marketing timber.
Ben said: "I'm thrilled to be joining SAC Consulting's experienced woodland team and am looking forward to working with its wider network of Agricultural Advisors to help landowners, farmers and crofters across the north and north-east of Scotland meet their business and forestry objectives.
"SAC Consulting's unique connection with Scotland's Rural College gives its advisors great insight into the latest scientific research and I'm really looking forward to being a part of that knowledge transfer."
For specialist woodland advice, email Ben at ben.law@sac.co.uk or visit www.sruc.ac.uk/consulting
Posted by SRUC on 07/12/2020