New rankings highlight growing impact of SRUC research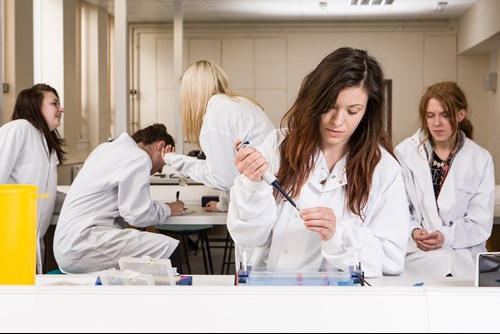 SRUC has moved up the rankings for research citations.
Research at Scotland's Rural College (SRUC) is being cited more than ever before – placing it third in Scotland and 121st globally - according to the latest Times Higher Education World University Rankings.
The 2023 list, released today, shows the growing power and impact of the institution's research, with the number of citations seeing SRUC rise to 121st in the world out of 1799 universities – up from 254th in 2022 and 310th in 2021. 
In terms of research citations, it is also third in Scotland after the universities of Edinburgh and Glasgow and 22nd in the UK.
Among the highly cited papers was SRUC work published in Nature Biotechnology, which helped to identify species in the rumen of cattle and the enzyme processes that are likely to operate. This not only informs why the methane produced by livestock varies but also identifies target enzymes for industrial purposes.
SRUC has seen a year-on-year improvement in its overall score, which includes research, teaching, industry and international outlook, placing the institution in the top 500 in the world and top 50 in the UK.
Professor Wayne Powell, Principal and Chief Executive of SRUC, said: "As we attempt to tackle some of the biggest challenges facing society, including climate change and food security, meaningful research is more important than ever.
"Earlier this year, the Research Excellence Framework (REF2021) ranked the research power of Agriculture, Food and Veterinary Sciences at SRUC and the University of Edinburgh number one in the UK based on quality and breadth of work.
"The World University Rankings are further confirmation that SRUC's research output is having decisive impact across multiple sectors, driving innovation and productivity growth in the natural economy."
Posted by SRUC on 12/10/2022