Natural evolution for SRUC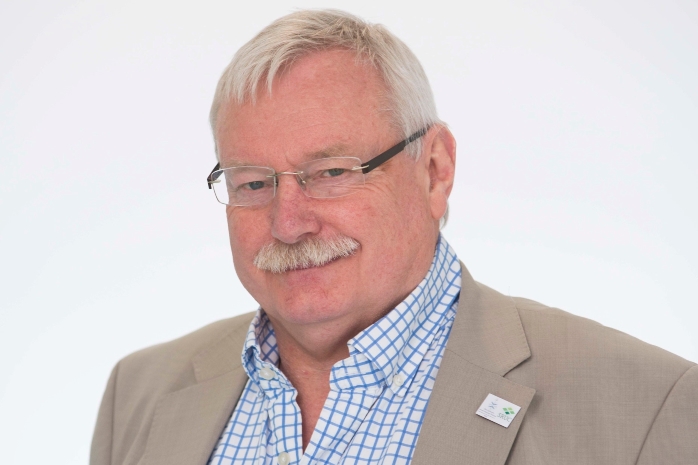 "Wayne Powell says SRUC is uniquely placed to help Scotland reset and rebuild"
A focus on the sustainable natural economy is at the heart of a refreshed vision and mission for Scotland's Rural College (SRUC).
Professor Wayne Powell, Principal and Chief Executive, said SRUC was "uniquely placed" to help Scotland reset and rebuild following the Covid-19 pandemic, with the green economy highlighted by the Scottish Governments key to the country's recovery.
The refreshed vision brings all of SRUC's expertise to bear on a natural economy fuelled by responsible use of the world's natural resources: people, land, energy, water, animals and plants.
Research at SRUC, said Prof Powell, was already focussing on tackling the "wicked challenges" facing the planet, including climate change biodiversity and access to nutritious food and clean water.
New courses such as the BSc in Sustainable Land Use and Food Production, and SAC Consulting's work in areas like food product development and Agrecalc - helping to reduce the environmental impact of farms - are already reflecting SRUC's refreshed mission.
By focusing on the natural economy, which spans both rural and urban, Prof Powell said SRUC would have outstanding opportunities to attract new students, new people and new investment.
He said: "To help our students to lead the future, help our clients make the most of the opportunities on the horizon and help the green revolution in our economy, we needed to refresh how we think about our place in a more integrated world.
"Over our 100 years of history we have evolved to help others meet the challenges of today and tomorrow. Locally rooted rural economies and agriculture remain a core part of what we do but we need to redefine how we think of these terms through the common link of the natural economy.
"Our mission will be familiar, to create and mobilise knowledge and talent – partnering locally and globally to benefit Scotland's natural economy. That's why SRUC is on a journey to become Scotland's enterprise university at the heart of our sustainable natural economy.
"To achieve this, we draw upon SRUC's longstanding strengths in world-class and sector-leading research, learning and teaching, skills and training and consultancy, through SAC Consulting.
"What will change is that by focussing on the sustainable natural economy in an integrated way, SRUC will strive to lead the way in delivering economic, social and environmental benefits for all, in Scotland, and beyond.
"The potential of the natural economy to Scotland is vast, and SRUC's role significant and we look forward to saying more on this in the near future."
The Scottish Government's Advisory Group on Economic Recovery report, published last month, noted that: "Scotland has outstanding natural assets, which are at the heart of who we are. They represent and area of significant 'comparative advantage' for the country. The industries underpinned by Scotland's natural capital will therefore have an essential role to play in supporting economic recovery." (page 48)
Posted by SRUC on 03/07/2020