Inverness Veterinary Hub bid success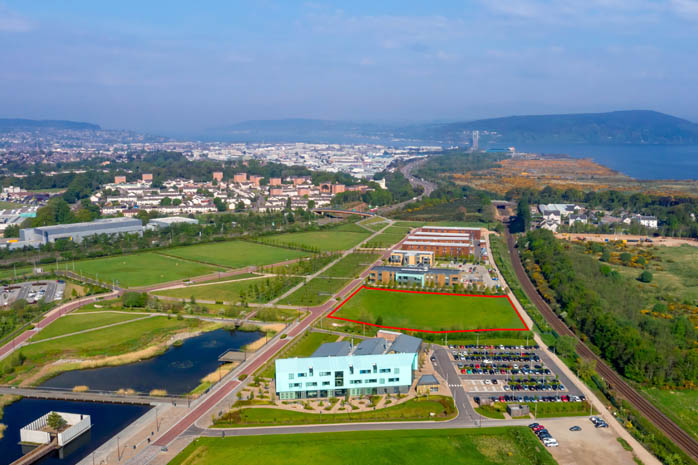 "The proposed new location for the new Rural Veterinary Hub on the Inverness Campus." 


Scotland's Rural College and Highlands and Islands Enterprise (HIE) have made a successful bid to create a new data-driven innovation centre for veterinary science in Inverness.
The European Regional Development Fund Scotland Programme 2014-2020 awarded £4.1 million to part-fund the development of a new Rural Veterinary Hub within SRUC's Northern Faculty. The new building will be located on Inverness Campus which has been developed by HIE.
SRUC has committed an additional £2.8 million to the £7 million project. This investment comes, in part, from the sale of SRUC's site at Drummondhill in Inverness.
The Rural Veterinary Hub will focus on animal health, using new technology and big-data to research livestock, wildlife, marine mammals and aquaculture health.
Researchers will collaborate with NHS Highland to examine links with human health. The Rural Veterinary Hub will also create and support the development of new businesses, products and services.
The new hub will help to grow Inverness's international reputation in epidemiology - the study of the incidence, distribution, and control of diseases – and it is expected to create a number of new high-value jobs in the region.
Professor George Gunn, Head of Veterinary Epidemiology, said: "The emphasis of the Rural Veterinary Hub will be on practical science - pooling expertise from a range of institutions – to build commercial opportunities. The initial focus will be on the Highlands and Islands but the work will be applicable to rural businesses and communities across Scotland and internationally.
"The Rural Veterinary Hub has been under development for several years and I would like to thank Highlands and Islands Enterprise and the Scottish Government for their ongoing support. We're looking forward to working closely with HIE to create this exciting new development."
Minister for Rural Affairs Mairi Gougeon said: "Thanks to significant support from the European Regional Development Fund and the efforts of SRUC and HIE, Scotland will benefit from a new veterinary centre of excellence which will create jobs, generate opportunities for small businesses in the animal health sector, and ultimately help us to continue to maintain the highest levels of animal health and welfare standards."
Ruaraidh McNeil, Project Director Inverness Campus, from Highlands and Islands Enterprise, said: "This is an important milestone in the move towards the next stage of development at Inverness Campus. Activity at the SRUC hub will be a great example of the Campus ethos of collaboration between business, research and education in life sciences. We look forward to working with SRUC in taking this development project to the next stage."
Professor Caroline Argo, Dean of SRUC's Northern Faculty, said: "The addition of the Rural Veterinary Hub significantly advances ambitions for SRUC's presence in Inverness and recognises the importance of animal health within rural Scotland.
"A project like this is about more than the buildings – the network of specialist researchers, universities, colleges, start-up businesses and support organisations in Inverness creates the perfect conditions for this high-tech hub to flourish."
Posted by SRUC on 16/08/2019