"Impactful" animal welfare course celebrates 30th anniversary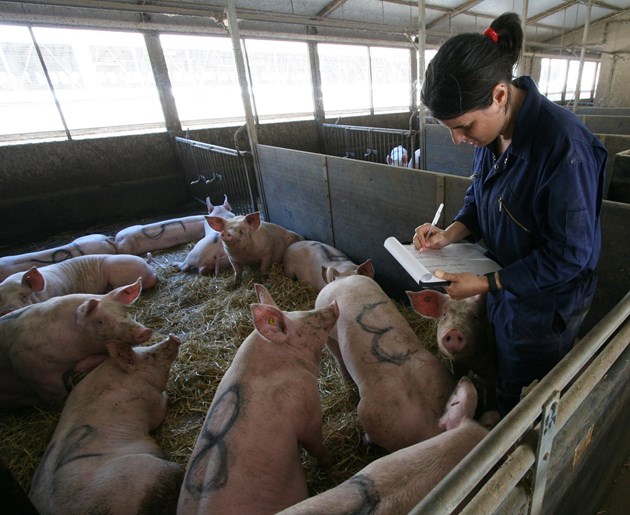 More than 700 students have graduated from the MSc Applied Animal Behaviour and Welfare programme.
The world's first postgraduate degree programme focusing on animal behaviour and welfare is celebrating its 30th anniversary this year.
The MSc in Applied Animal Behaviour and Welfare is a collaborative programme offered by SRUC and the University of Edinburgh.
The anniversary will be celebrated on Monday 4 October - with a day of talks, videos and interviews with alumni and lecturers, past and present - to coincide with World Animal Day.
Established in 1991, it cemented Edinburgh's reputation as the birthplace of animal welfare science.
Previously, the Society for Veterinary Ethology (SVE) had been formed in Edinburgh in 1966, following public pressure on the Government to investigate the welfare of farm animals – which in turn led to the Brambell Report on Animal Welfare.
The MSc programme utilised contributions from colleagues in SRUC (then the Scottish Agricultural College), the University of Edinburgh – including the departments of the Institute of Ecology & Resource Management, The Royal (Dick) School of Veterinary Studies and the Department of Divinity, The Roslin Institute and the Royal Zoological Society of Scotland.
More than 700 students from all over the world have since graduated from the programme and gone on to forge successful careers in animal welfare or related fields in research, education, government, veterinary practice, non-governmental and industry organisations. 
The qualification is awarded through the University of Edinburgh, and SRUC has continued to play a pivotal role in its development. SRUC's Animal Behaviour and Welfare research group, which was established in the 1980s, is now one of the largest in the world with more than 15 post-doctoral scientists and 20 PhD students studying the behaviour and welfare of all farmed species.
Chair of Animal Behaviour and Welfare at SRUC and University of Edinburgh Professor Alistair Lawrence, who was one of the founding members of the Masters programme, said: "This course has easily surpassed our expectations when we established it in the early 1990s in terms of its longevity and number of graduates. It is hard to imagine a more important and impactful contribution to animal welfare than this MSc."          
For more information visit Eventbrite.
Posted by SRUC on 30/09/2021