Harvesting Hallowe'en pumpkins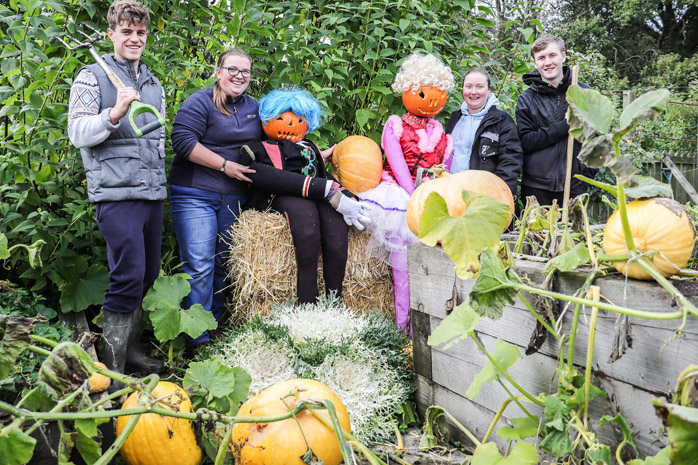 "SRUC Oatridge students Craig Tweedie, Amy Miller, Rachel Elliot and Nathan Currie harvest Halloween pumpkins"


Horticulture and Garden Design students Will Ross, Rachel Elliot and Simon Drozdek harvested pumpkins for Hallowe'en at Scotland's Rural College.
The students picked the pumpkins from the allotment at SRUC's Oatridge campus in West Lothian, with the help of their Hallowe'en scarecrow.
As part of their National Certificate course, the students are learning about a range of topics, including home and allotment gardening, soft landscaping, general and specialist planting and basic botany.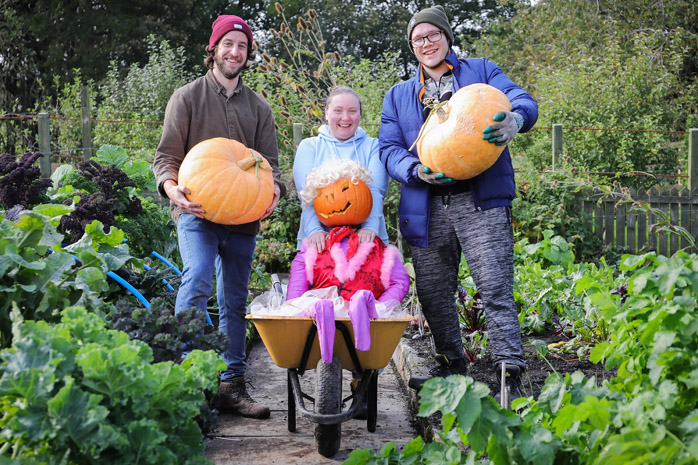 "Students from SRUC Oatridge harvest pumpkins for Halloween. Photo: Elaine Livingstone"
Posted by SRUC on 28/10/2019