Growing opportunities for SRUC students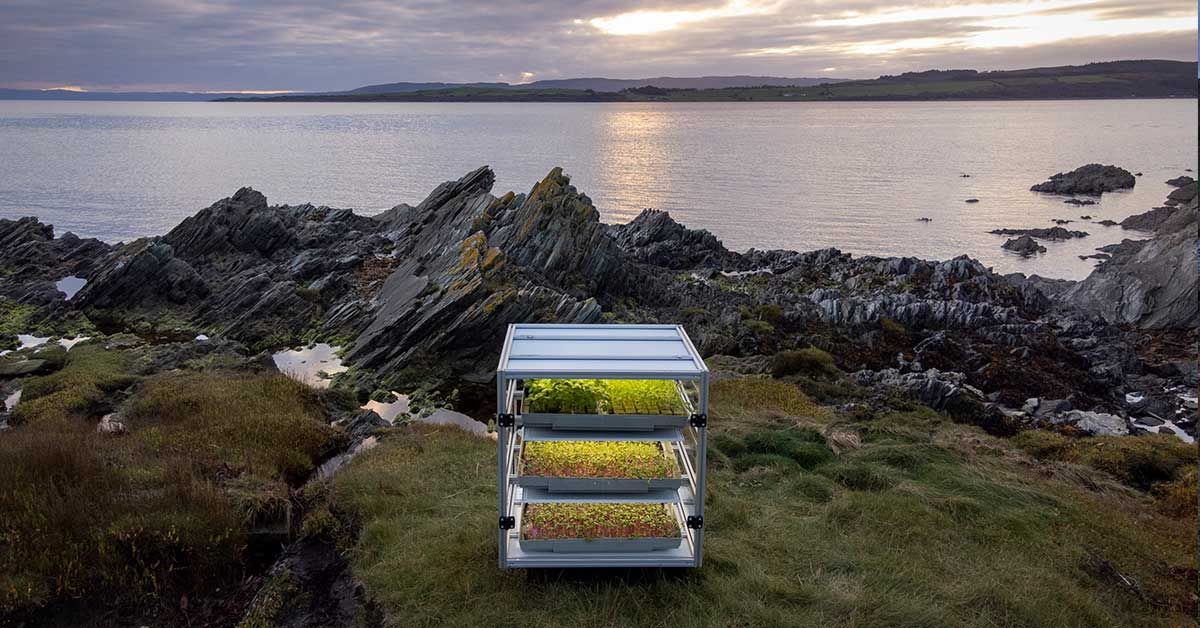 Cubes of Perpetual Light will appear in Unexpected Gardens around Scotland.
SRUC students will be offered paid work opportunities at 12 'Unexpected Gardens' being created all over Scotland as part of the Dandelion creative arts programme.
A series of specially created 'edible' gardens are set to transform patches of unused land and unexpected places all over Scotland as part of the unique nationwide 'grow your own' food initiative.
Bringing new life to community libraries, waterfronts, car parks and even tidal sites from the Western Isles to the Borders, the Unexpected Gardens will be a highlight of Dandelion, which takes place from April to September.
SRUC, which is a partner in the programme, has been offered 35 paid opportunities for students to help with growing plants for give-aways or to work in one of the Unexpected Gardens.
Students can also get involved in public engagement events, support the digital side of the project, work on the help desk or collect stories from people growing at home. 
SRUC's Professor of Plant Pathology Fiona Burnett is leading on the science and growing aspects of the programme with colleagues Senior Challenge Research Fellow Hannah Rudman and Horticulture lecturer Ruth Vichos.
She said: "Every garden is connected to a creative organisation, offering a new network for our students.
"It is a two-way opportunity, giving students a chance to share their skills and engage with the public while at the same time gaining experience and a connection for life."
Commissioned by EventScotland and funded via the Scottish Government, Dandelion is Scotland's contribution to UNBOXED: Creativity in the UK, a nationwide programme of creative events and engagement.
It was inspired by the global 'grow-your-own' movement and a surge in home-growing during the Covid-19 lockdown and will culminate in hundreds of harvest celebrations later this year.
Each Unexpected Garden will host a programme of events unique to its location throughout the summer, and will be visited by specially designed Cubes of Perpetual Light - part-artwork, part-miniature vertical farms - which will grow hundreds of seedlings under LED light, showcasing the latest technological innovation in horticulture.
Posted by SRUC on 16/02/2022