Game for a challenge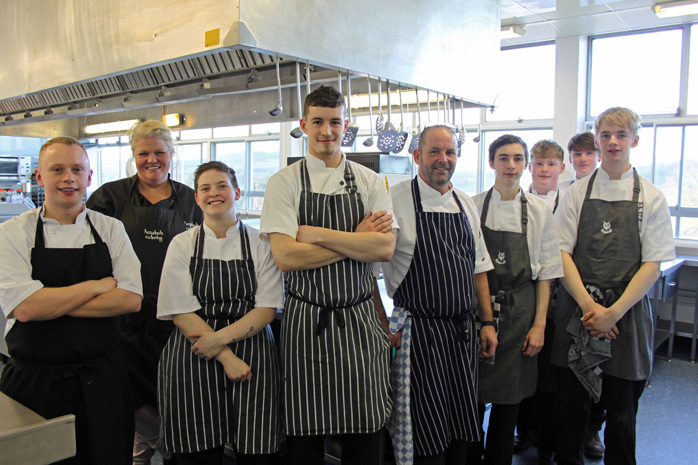 "Hospitality lecturer Wullie Balfour (centre) with local chefs"


Young chefs from two St Andrews restaurants were taken on a game-based learning journey at SRUC Elmwood.
The chefs from St Andrews Links and Playfair's Restaurant and Steakhouse – which both help to raise funds for student bursaries every year – attended sessions with Gamekeeping lecturer Jim Goodlad and Hospitality lecturers Wullie Balfour and Mark Barker.
They were also joined by Hazel McFadzean of Hazelnuts Catering, who cooks for shooting groups, for the day which began on a local estate and ended in the Elmwood training kitchen.
The chefs were given an introduction to pheasant rearing, from the incubated egg to game bird preparation.
They then headed to the kitchen for a game bird cookery demonstration before getting to work on their individual creations.
The day was organised by Savour St Andrews, which works with local businesses to promote food and drink in the town around St Andrew's Day, as well as supporting future generations of chefs.
Co-ordinator Viv Collie said that the events held in the run-up to St Andrew's Day wouldn't be possible without the participation of local businesses.
"This is a way of giving something back, and letting the chefs see from start to finish how some ingredients end up in their kitchens," she said.
Posted by SRUC on 06/02/2020