Funding to tackle potato pests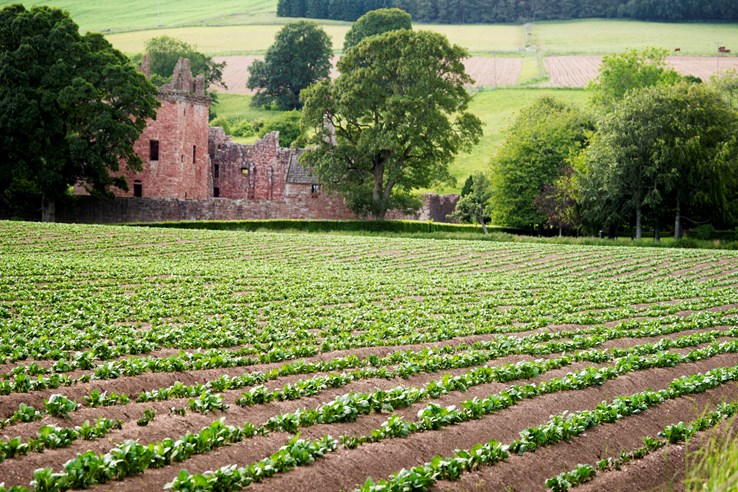 The potato industry is worth millions of pounds to the Scottish economy.
SRUC is involved in a major new project to tackle nematodes in potatoes through the vital protection of clean land and the sustainable management of land already infested with nematodes.
The Scottish seed potato and bulb sectors are annually worth £112 million and £7m, respectively, to the rural economy.
The project will focus specifically on tackling potato cyst nematode (PCN), which is becoming an increasing challenge, with its increasing presence in many fields across Scotland. It will be led by Scotland's Plant Health Centre (PHC) and will receive £2.2m of Scottish Government funding over five years, with £470,000 of the funding made available for this year.
It follows the PHC chaired working group set up in 2020 to identify a strategy to deal with PCN, with more than 50 industry, government and academic partners. The group published a report outlining key recommendations, which the new project will now undertake.
The work will involve SRUC, the James Hutton Institute, Biomathematics & Statistics Scotland (BioSS), Soil Essentials, Scottish Agronomy and Science and Advice for Scottish Agriculture (SASA).
Mairi McAllan, Minister for Environment, Biodiversity & Land Reform, said: "This project is hugely important to the sector and the sector is hugely important to Scotland. It is predicted that if co-ordinated action is not taken now, Scotland's bulb and potato industries may no longer be viable in the next 30 years due to the reduction in available non-infested land. We cannot let this happen."
Fiona Burnett, Professor of Applied Plant Pathology at SRUC, said: "This is a priority issue for industry and one we can only solve collaboratively –starting with crucial evidence on the economic impacts of PCN and the benefits of more sustainable testing and treatment options we'll  be able to develop effective decision support systems for growers and a new national strategy that will take Scotland's potato industry forward."
As part of the project, Phil Burgess from SRUC and www.scottishpotatoes.org will be leading on knowledge exchange and industry engagement work, while Steven Thomson, Senior Agricultural Economist at SRUC, will undertake an economic analysis.
Prof Ian Toth of the James Hutton Institute, who led the working group and will lead the new project said: "This is a fantastic example of how Scottish industry, government and academia can work together to solve important Scottish issues and I am proud that Scotland's Plant Health Centre has been given such a central role in this. We will make every effort to ensure success and I look forward to working with all involved."
You can find other relevant information on our Potatoes page.
Posted by SRUC on 16/08/2021