Funding for farm resilience planning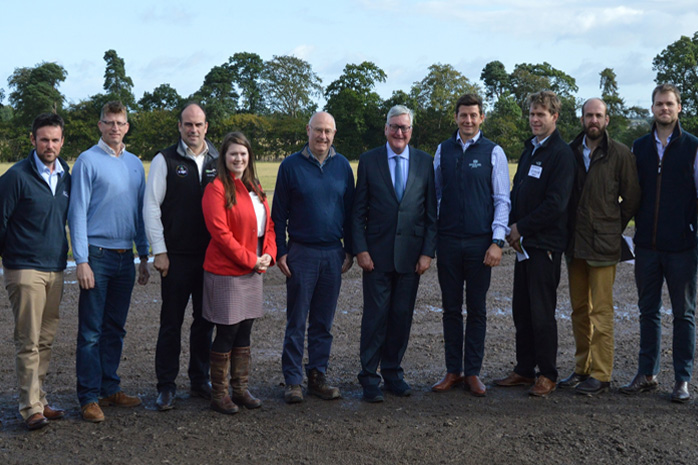 "Fergus Ewing announces new funding for farm resilience planning"


Specialist support and advice worth up to £1,000 has been announced for farm resilience planning in the face of current Brexit and market uncertainty.
The money will be offered through the Farm Advisory Service (FAS) which provides farmers and crofters from across Scotland with information, resources and advice aimed at increasing the profitability and sustainability of their businesses.
Making the announcement today, Rural Economy Minister Fergus Ewing said: "I am clear that it has never been more important for farmers and land managers to have a clear understanding of the resilience of their business in the face of current Brexit and market uncertainty.
"That is why we are about to launch up to £1,000 worth of specialist support and advice for farm resilience planning through the Farm Advisory Service."
FAS services include one-to-one and one-to-many support.
Andrew Bauer, from SAC Consulting – part of Scotland's Rural College, which delivers the one-to-many part of the programme, said: "Since the start of the Farm Advisory Service, nearly 12,000 farmers and crofters have attended our events.
"With 92% of attendees at our meetings saying they would implement changes to their farm or croft management because of the information provided, we are confident these events are of huge value to Scottish agriculture.
"Alongside these events and our website, this Brexit-readiness support will be another great tool that farmers and crofters can use to prepare for the uncertain times ahead."
The Scottish Government also published a report which looked at the one-to-one services provided by FAS, which include offering individuals and businesses specialist advice, a mentoring service, carbon audits, and integrated land management plans.
It found that 90% of farmers and crofters have implemented advice given to them through FAS.
Satisfaction with the service is high (79%) with it being perceived to offer high-quality, practical advice.
Just over a fifth reported economic benefits by having created additional jobs, and 57% said it had helped to safeguard jobs.
Around 60% learned new skills or expected to achieve new skills in the near future and 75% had, or expected to achieve, improved understand of farming or a particular aspect of farming.
Respondents also showed that the service offered real business benefits, such as an average cost reduction of £3,000; increased profits of £5,000; and £9,000 of additional sales.
Importantly, a third of farmers and crofters surveyed also said they were unlikely to have taken the actions they did to improve their businesses without the support of FAS.
For more information visit: www.fas.scot or contact by email: advice@fas.scot or by phone: 0300 323 0161.
Posted by SRUC on 11/09/2019