Food businesses need to stay relevant, says SAC Consulting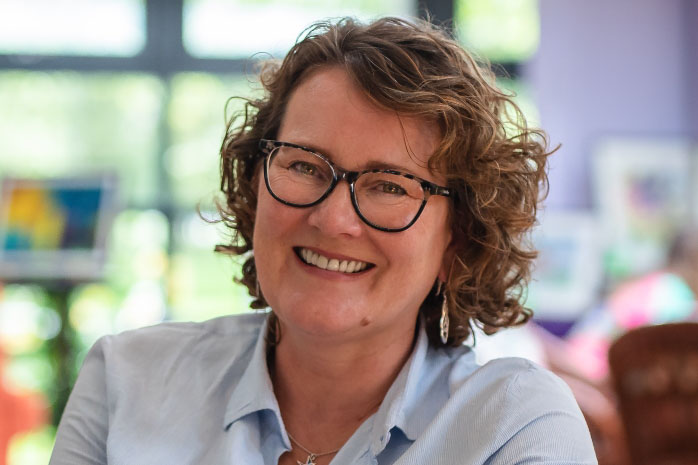 "Ceri Ritchie of SAC Consulting says it s important for food businesses to stay close to their customers"


Retaining new customers is the overriding challenge currently being faced by many local food and drink businesses in Scotland as lockdown eases.
Staying relevant and embracing developing market trends is key, says Ceri Ritchie, Head of Food & Drink at SAC Consulting.
"The cynics say that the majority of customers will just revert to type and move back to their traditional mainstream UK grocery multiple buying habits – and many probably will," says Ceri, who has over 35 years' management and marketing experience in the UK food and agricultural sector.
"But research by various organisations suggests that will they share their shopping basket over a number of outlets and, if this is so, what can local food and drink businesses – the lockdown heroes – do to make sure they are part of this?"
During lockdown, local, convenience and online were the channels that benefitted; and the key winning categories were alcohol, frozen and ambient. As lockdown eases, new opportunities are arising in addition to these and local retailers need to think laterally about how they can package and promote their range and offers to take advantage of this.
"It's more important than ever to keep close to your customers, take the opportunity to speak to them and gather feedback to understand what influences their buying behaviour and make your business and your product offering relevant," says Ceri. "Undertake research of your customers and, if possible, take advantage of available research provision."
Local food and drink businesses must remain relevant to ensure customers remain loyal by embracing consumer trends, including socialising at home, holidaying in rural places and healthy eating as well as a renewed appreciation for local produce.
"Socialising is largely happening at home with barbeques, parties and picnics and the great British staycation is a major opportunity – and not just for the summer season. Businesses need to emphasise their community role, their place in the locality, their local story or to link to local traditions, heritage celebrations, landmarks and activities.
"Can you provide the 'walkers' picnic, the 'munro baggers' lunch or the 'beach brunch'? Many people are still working from home, and potentially looking for easy cook food and healthy snacks or, those going back to work, seeking healthy pre-packed options for hygiene reasons. Looking forward, what will consumers want this Christmas? Food gifts to contribute to the Christmas meal or pre-prepared seasonal dishes? What will your unique e-Christmas offering be?"
Many market commentators are looking to the 2008 recession to consider how consumer shopping habits may change, and it is important for all business owners to be informed and aware of consumer issues and to learn from past events. A recent Kantar report identified that almost 25 per cent of consumers are concerned about future household finances, and retailers and food outlets should be conscious of this.
"Perceived value for money will be an increasingly important issue for consumers and will influence their buying behaviour," says Ceri. "Your offer needs to match your customers' perceived needs and aspirations, and to help them to achieve a safe, fulfilling experience both out shopping and when they are cooking, eating or drinking at home."
Conscious buying is not only financial. Industry feedback shows there is still growth of locally-sourced as well as meat-free and plant-based meals, for health and environmental reasons, as well as potentially being lower cost. All these trends provide an opportunity for producers and retailers to create differently, to be transparent and tell the story behind their products.
"Communicating correctly is paramount, understanding your customers' needs and concerns and adopting your business model accordingly will reap benefits," says Ceri. "However, keep an eye to the future, learn from the past and be ready for challenges. Local food and drink businesses were the heroes of lockdown and have the opportunity to continue be the heart of their community."
Posted by SRUC on 03/09/2020