Enterprise in the midst of upheaval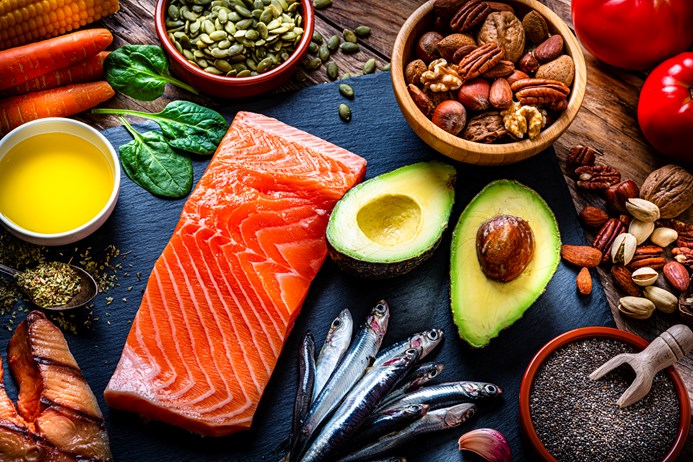 SAC Consulting has broadened its offer to the food and drink sector..
Disruption is often the driver of enterprise and entrepreneurial behaviour.
This is evidenced by recent industry activities and the 2021 GEM report.
Over the last two years, we have seen food & drink and rural businesses grasp pandemic-related opportunities with many diversifying their offer and pivoting their business models.  These same businesses face numerous challenges, including supply chain disruption, inflation, the squeeze on consumers' disposable income, the introduction of new schemes and the demands of a move to net zero.
It is against this background that the Food and Enterprise team at SAC Consulting has itself pivoted to broaden its offer.  Our work coalesces around three key areas of operation: Business Growth & Support, Sustainability & Net Zero and Rural Economics & Policy.  Our original client base remains food & drink, food tourism, diversified & diversifying rural businesses and key sector stakeholders; but with expanded team expertise we have broadened both our client base and our project portfolio.
Our team comprises ten professionals, many well known to industry colleagues, and all specialists in their own areas.  We continue to work with food & drink businesses in Scotland and the UK, supporting sustainable business growth through strategic marketing, communication asset creation, product development, skills development, data & technology development, and diversification. 
Our expanded portfolio has enabled us to deliver circular economy strategy & support, including carbon assessments, life cycle analysis, carbon knowledge exchange, resource benchmarking and carbon mitigation advice, and we have a growing expertise in green finance. 
Through our integrated land management capability and an understanding of the value of natural capital, we also work with clients to think strategically about the natural assets present in a landholding, landscape, or larger region, and how these can deliver positive outcomes for diverse stakeholder groups.  As a team we work closely with research colleagues in SRUC and industry stakeholders to deliver a broad range of outputs which also include economic policy and impact analysis and sector-specific support.  Our network is far reaching and our clients benefit from this valuable ecosystem.
We are also known for our professional project management expertise, having worked on a number of industry-wide key sector initiatives such as Connect Local, the Scottish Government's local food & drink marketing advisory service (2016-2020), its predecessor Think Local; and have just commenced the management and delivery of the Food & Drink TechHUB Business Support Service for Highlands & Islands Enterprise. 
Developing entrepreneurial skills is considered to provide options and solutions in the most challenging times and this is one reason why the team leads for SRUC on its collaborative THRIVE initiative – a weekend school for food & drink and rural entrepreneurs.  Team members bring their commercial market experience to this initiative, supporting the growth and development of new micro and SME businesses.  The team also partners with AgriScot to deliver the AgriScot Diversified Farm of the Year Award, recognising a myriad of potential benefits for farmers from diversification. 
While supporting and growing short supply chains for local food is critical and a positive step towards increased sustainability, it is important to develop optimal trading conditions for local suppliers and the Food & Enterprise team provides training to support the necessary skills development.  From making the most of the latest food trends, through strategic business planning to commercial skills development, team members bring their professional experience to the benefit of clients. 
Our portfolio addresses key market themes.  Supporting businesses with product development and planning enables the application of successful marketing strategy long before the products reach the stores – a must in this age of constant digital interaction.  We are able to bring our rural, retail & hospitality, LCA and carbon experience to the table to support the development of climate friendly foods & packaging, optimal routes to market, and to strengthen the connection between urban centres and food production in rural areas. 
We recognise the growth in importance of health & wellness and cognitive wellness and are able to link this to our market and rural awareness to develop events for businesses around wild and foraged ingredients and experiences such as: Foraging Fortnight Business Events.
If you are a business or industry stakeholder looking to innovate and explore ways to support sustainable business development then we'd love to hear from you. Please email foodanddrink@sruc.ac.uk.
Ceri Ritchie
Head of Food & Enterprise
SAC Consulting
Posted by SRUC on 06/09/2022