Double win for former student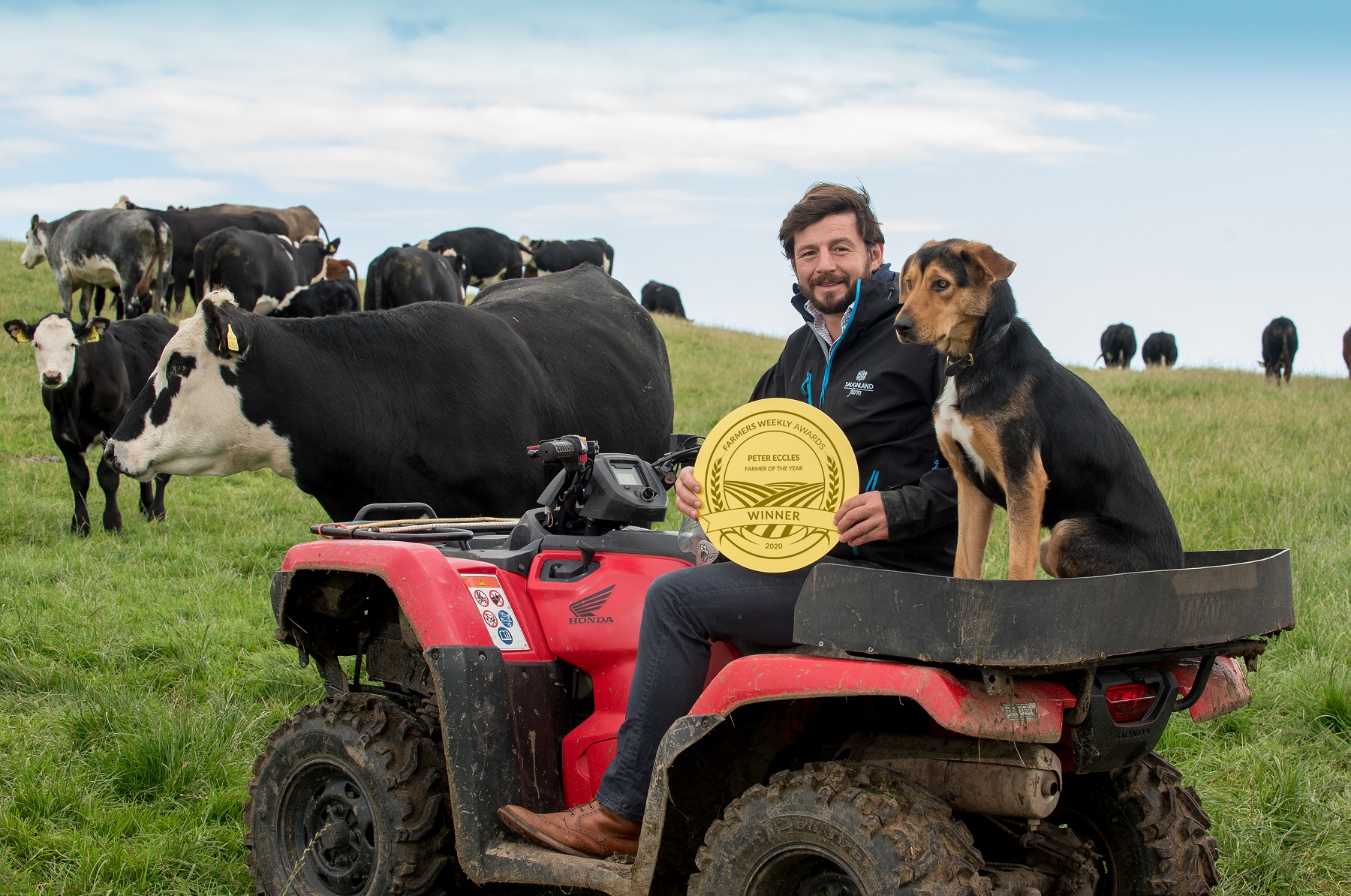 Former Agriculture student Peter Eccles wins Farmer of the Year award.
A former SRUC student has been named Farmer of the Year in the Farmers Weekly awards.
Peter Eccles, who worked as a trainee consultant in SAC Consulting's St Boswells office before moving into farm management, was also named Farm Manager of the Year.
It is the second win for an Edinburgh agriculture graduate in three years after Craig Livingstone was named Farmer of the Year in 2018.
Peter, from Saughland Farm in Pathhead, Midlothian, was recognised for his enthusiasm, energy and clear vision, together with a drive for technical and productivity improvements.
These were backed up by impressive results, with wholesale changes to the system and breeds at Saughland Farm taking it from a traditional indoor lambed flock and continental cross cows to outdoor lambing and cross-bred native cows.
He was also recognised for running collaborations for mutual benefit, which saw him and his neighbour Bill Gray jointly host the Lothians Monitor Farm project; his leading-edge thinking – looking beyond what technology is currently available; and his work promoting agriculture as a career.
Peter said: "My time training as a consultant covering the Lauderdale region was invaluable in opening my eyes to the technical and business side of farming. I developed a real interest in livestock nutrition and animal health while also learning about the value of benchmarking and budgeting, working on behalf of some of farming's top operators in the Scottish Borders.
"Learning how to utilise and access resources within the greater SRUC organisation has proved invaluable in helping me achieve my goals to build a resilient, profitable and sustainable farming business."
The annual Farmers Weekly Awards recognise the work of farms which are committed to the industry.
Posted by SRUC on 16/02/2021