Creating an innovation and skills ecosystem for the future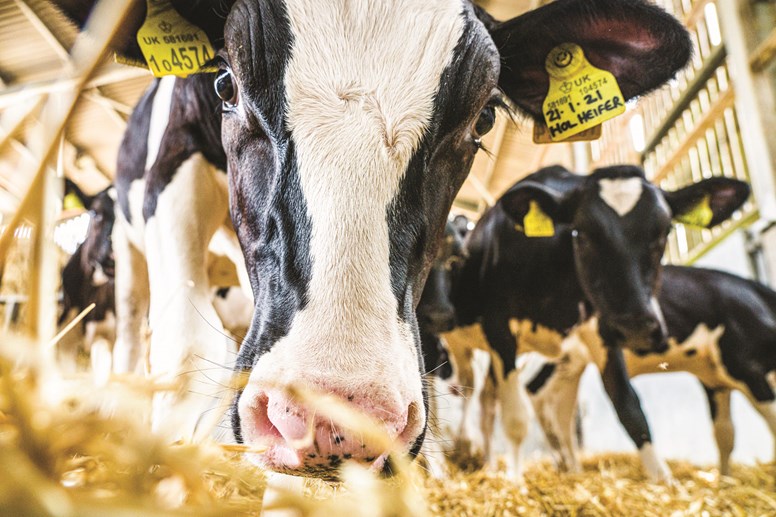 SRUC's Digital Dairy Chain was prominently included in Scotland's newly published National Innovation Strategy
Of the many words he has spoken on the subject, one quote in particular from Andy Haldane stands out: "Innovation provides the spark, but the institutions provide the fuel."
The Chief Executive of the Royal Society of Arts could easily have been talking about SRUC, where our Digital Dairy Chain has been highlighted in Scotland's National Innovation Strategy as a prime example of an innovation cluster.
While we were obviously delighted to see this, we weren't altogether surprised.
SRUC was, after all, the only Scottish higher education institution to receive Wave 2 Strength in Places funding from UK Research & Innovation, with the £21 million project already helping to accelerate the digital transformation of the country's hugely important dairy sector.
In a previous blog post, I talked about the importance of a "moon shot" approach to zero-carbon livestock production, encouraging the academic community to redouble its efforts to work with and support businesses, policymakers and communities across Scotland in a way that could reap huge environmental and economic rewards in the years ahead.
While this kind of moon shot approach is important, and taking on board the need for the major structural reforms recommended by James Withers' Independent Review of the Skills Delivery Landscape  , there is also a need for institutional innovation.
We need ideas and concepts but we, as an institution, need to be able to take these ideas and help bring them to fruition – what we need is an innovation and skills ecosystem.
As anyone who visits our stand at the Royal Highland Show will discover, this is the kind of environment we are building at SRUC, with the Digital Dairy Chain being a fabulous example.
Working with a wide range of partners, including First Milk, the University of Strathclyde and National Milk Records, the project is in the process of developing digital tools and sensing technologies based on unified networking solutions (collaboration with Scotland 5G) for dairy farm equipment and operational analytics.
These data streams will be used to create a "Dairy Digital Twin" to manage both information and operations using semi- or autonomous algorithms.
In short, this is about creating a digital representation of the whole dairy supply chain – from grass to glass – which will help identify inefficiencies, in turn radicalising commercial processes and decision-making.
The UN's Sustainable Development Goals of climate resilience and net-zero targets upheld by SRUC's wide range of activities will be at the heart of these algorithmic developments.
We are fortunate that, at SRUC, we have both the spark and the fuel.
Principal and Chief Executive
SRUC
Posted by Wayne Powell on 14/06/2023