Cattle population study could help reduce emissions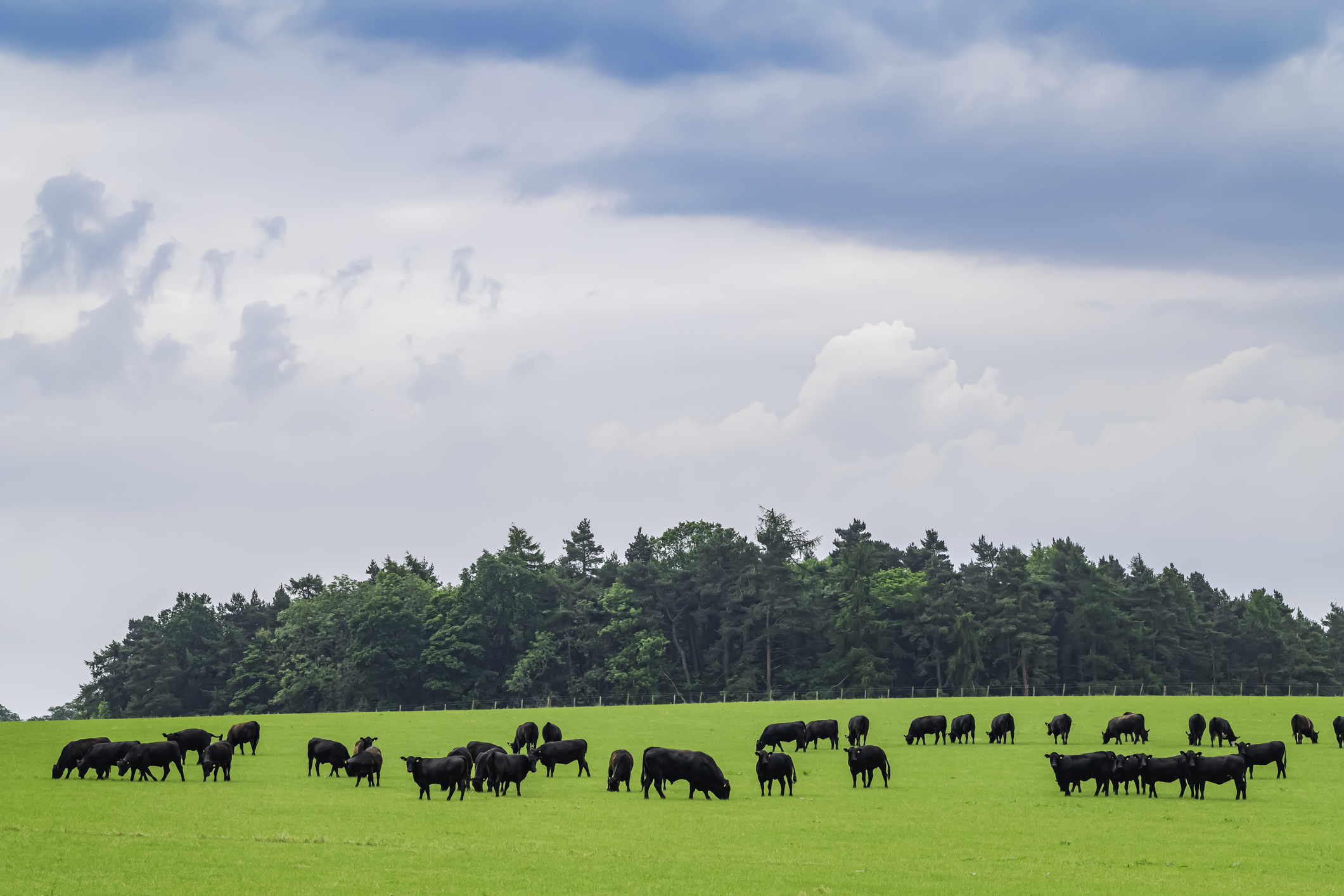 The analysis found wide variation in performance between farms and also between years.
The most in-depth analysis of Scotland's beef cattle population ever carried out could help to reduce emissions and improve production.
Undertaken by SRUC on behalf of the Scottish Government, the research highlights that beef production is unevenly distributed around the country, with only 15 per cent of suckler herds having 100 cows or more but collectively accounting for half of the national herd.  

This is compared to 39 per cent of the businesses having fewer than 20 cows which accounted for only 6 per cent of the national herd.

The analysis examined technical performance of herds at a business level, looking at things like on-farm mortality, calving intervals, calf registration rates, heifer calving ages and finishing ages.  The analysis found wide variation in performance between farms and also between years.

Concentration in the suckler herd and particularly in the finishing sector means that any future policy interventions that require targeting of high volumes of cattle - such as incentives to improve calving rates or reduced slaughter age - can be targeted at a relatively small number of businesses but still impact on the majority of the cattle.

And while smaller producers may have less impact in terms of greenhouse gas emissions, it is likely that these cattle play important roles in extensive grazing systems that may provide a range of biodiversity benefits.

The study, which helped to inform the Suckler Beef Climate Group, used data from the Cattle Tracing System (CTS), which is run by the British Cattle Movement Service (BCMS) and holds information on the births, movements between businesses (ie: farms, marts and abattoirs) and deaths of all cattle within Great Britain. Animal level data were then aggregated to business level, providing unique insights into the structure and performance of beef herds at a range of scales.

Steven Thomson, Senior Agricultural Economist at SRUC and lead author of the study, said this new analytical framework examining the entire population of Scottish cattle can provide much greater insights than data derived from relatively small sample sizes, or national datasets that do not account for the dynamic nature of the industry.

He added: "This analysis has been a challenge to complete due to the complexity of the industry but thanks to the Scottish Government's strategic Rural Affairs, Food, and Environment research programme we have been able to provide a unique insight into the national herd at a time when agricultural policy is evolving rapidly. 

"Herd performance on farms is increasingly under scrutiny and this analysis allows us to demonstrate to the Scottish Government how farmers and crofters can help deliver emission reductions while maintaining output levels across the sector."

Andrew Moxey from Pareto Consulting, one of the report's co-authors, said: "The report confirms the incredible diversity of beef production across Scotland, but also reveals possibilities for the types of changes needed to reduce emissions.  

"Balancing emission reductions with other policy objectives, including food production and biodiversity enhancement, will be challenging but analysis such as this helps to inform debates about how it can be achieved."

The Suckler Beef Climate Group is made up of members from across the beef sector in Scotland. It considers proposals that will assist in the reduction of greenhouse gas emissions, with a particular focus on how to make the production of beef in Scotland more sustainable.

The cattle tracing report can be found on the Scottish Government website alongside a series of reports that have supported officials and members of the Suckler Beef Climate Group.
Posted by SRUC on 02/02/2021