Bursaries help students go further in their studies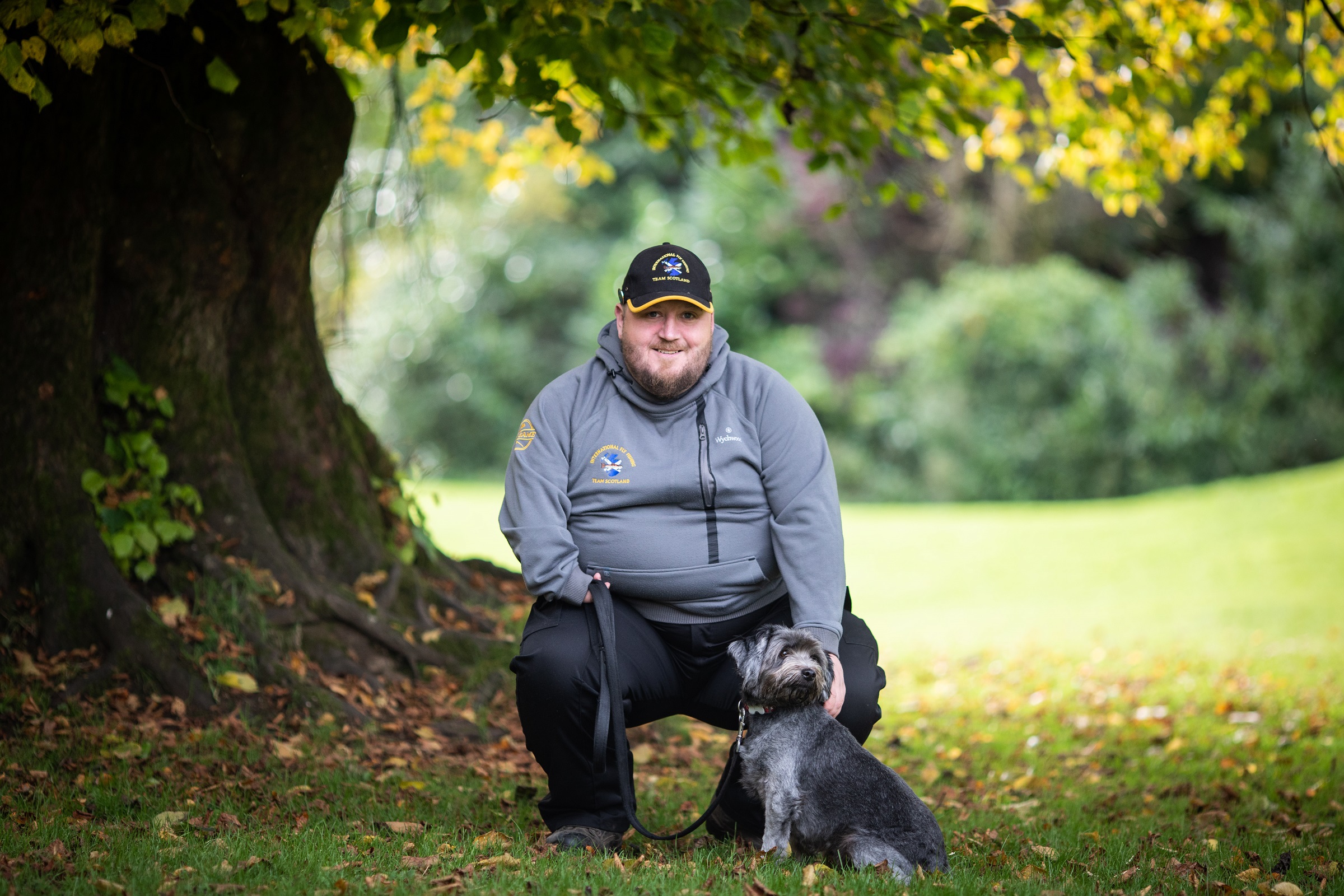 Anthony Boyce is among the students awarded a bursary from SRUC.


Nearly 20 students at SRUC have been awarded a bursary of up to £1,000 to help them continue with their studies.
The Going Further Bursary scheme, which was set up by the SRUC Trust in 2013, recognises students' achievements and their future potential.
Students' learning journeys and life experiences - including ill-health prior to or while at SRUC, registered carer status or being care experienced - are also considered.
Out of the 50 who applied, 18 students studying a range of courses at SRUC's six campuses across Scotland were awarded a bursary this year to support them at a transitional stage of their learning.
Among the bursary winners was Anthony Boyce, 39, from Kilmarnock, who graduated with an HNC in Countryside and Environmental Management from the Riverside campus in Ayr this year and is now doing an HND. He was awarded £1,000 split over two payments.
Anthony, a keen fisherman who has a congenital deformity of his right arm and hand, said: "It makes being a student that little bit easier, as it will go towards bills like paying for broadband which enables me to access classes and study material.
"I chose to continue my studies with SRUC because the course offers a wide range of subjects which increase my knowledge and skill sets.
"I would like to work for SEPA, or work in an aquatic environment role, as I have previous experience in Fishery Management."
Alana Docherty, 25, from Glasgow, who gained an HNC in Animal Care from SRUC's Oatridge campus in West Lothian and has now progressed to studying for a BSc in Applied Animal Science at the King's Buildings campus in Edinburgh, was also awarded £1,000.
Alana, who is a carer for her mother, said: "I decided to see if I would be lucky enough to be offered a bursary, and I was which I am really happy about. It means a lot to me as it will help me progress further in my studies."
Jack Ferguson, 20, from Penicuik, was awarded £1,000 to help him continue with his Applied Animal Science degree at the King's Buildings campus,
Jack, who was raised by his paternal grandmother, said: "This bursary primarily allows me to buy books or equipment for my laptop which I use a lot for my classes and at home for studying.
"The bursary also gives me a sense of freedom, as growing up I never had much. It helps me realise I am my own person and if I need or want something for my studies, I don't need to worry about asking. It doesn't just help me financially, but also emotionally."
Posted by SRUC on 17/12/2020