Boost for bid to save rare Lop pig breed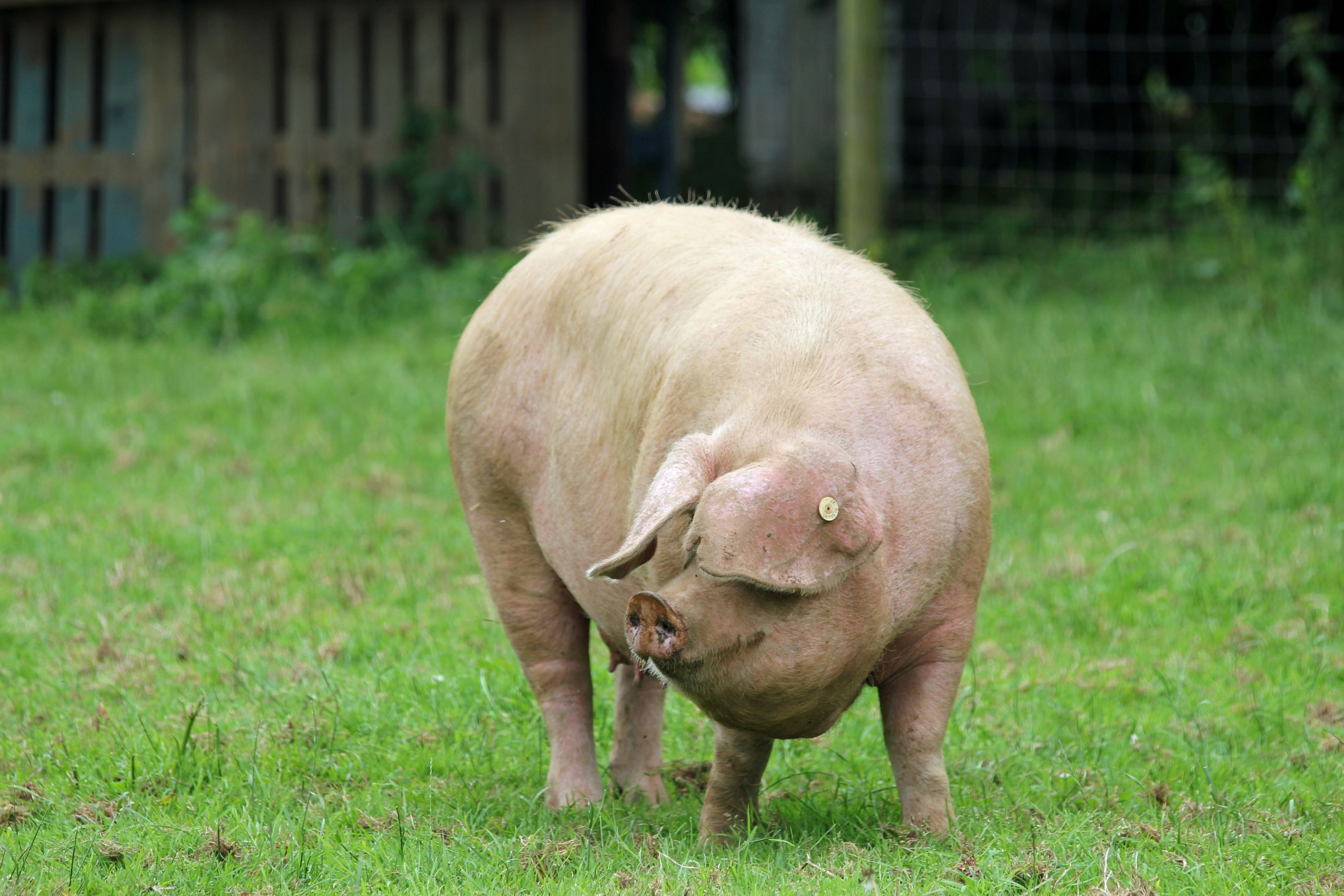 The Lop is one of the rarest native breeds of pig in the UK (image: Linda Trotman).
The findings of a unique genomic study involving SRUC pave the way for action to save the rare native Lop pig breed.
The study, the first of its kind for any UK pig breed, has identified unique genetic markers for the Lop breed.
It has also identified that while there is genetic diversity within the breed, there is also a high level of genomic inbreeding and a decrease in the Lop's effective breeding population size to a concerning level of 40-45.
The findings reinforce the need for robust measures to tackle in-breeding and prevent any further decrease in breeding population.
Originating in the West Country, the Lop - a white pig with distinctive lop ears that touch the end of its nose - is one of the rarest native breeds of pig in the UK.
The genome study was commissioned by the Rare Breeds Survival Trust (RBST) in conjunction with the British Lop Pig Society.
Hair samples collected from 190 individual pigs on 40 farms, constituting a valid cross section of the current breeding population, were analysed by experts at SRUC to derive genome-wide genotypes for each pig.
RBST Chief Executive Christopher Price said: "The Lop pig is in a perilous position and is categorised as a priority breed on the RBST watchlist due to its low numbers and concerns about genetic diversity.
"This first-ever identification of the genetic markers of the Lop breed not only provides the basis for best animal selection for breeding programmes and for storing genetic material, but it also enables us to form tailored programmes to increase genetic diversity within the breed.
"This is a really important study for the work to ensure our other rare native breeds survive too. It is the first of its kind for any pig breed native to the UK, and we hope it will set a template for how other rare breeds could access similar genetic data."
SRUC's Professor Georgios Banos said: "This work demonstrates the genetic uniqueness of the British Lop pig. We used modern technologies and data to derive information that may be used as a practical breed purity test and inform breeding strategies aiming to safeguard the integrity of the breed."
The genomic study is part of a five-year project which began in 2019 as partnership between RBST and the British Lop Pig Society, with funding from the Gerald Fallowes Discretionary Trust. It is also collecting embryos and semen to support the strength of the breed now and to bank genetic material in preparation for a future crisis for the breed.
Posted by SRUC on 20/01/2022