Awards event to celebrate SRUC alumni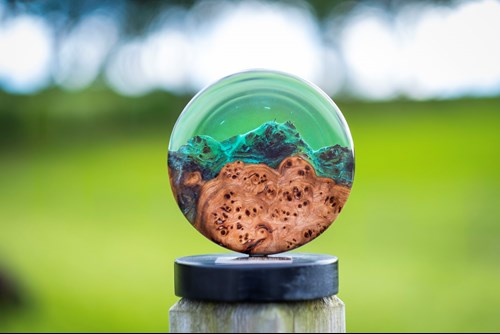 Former SRUC students can nominate themselves or others for awards in five categories
Former students from Scotland's Rural College (SRUC) are being invited to a networking event to celebrate the best the natural economy has to offer.
They are also being asked to nominate themselves or a fellow alum in five categories as part of the Alumni Entrepreneur Network Awards.
Following on from the success of last year's inaugural event, the 2023 awards will take place on the evening of Saturday 13 May at The Buffalo Farm near Kirkcaldy. 
It offers an opportunity for former and current SRUC students and colleagues to catch up with friends and forge new business contacts while enjoying food and drinks supplied by alumni entrepreneur producers.
Nominations are open in the categories of: Diversification, Innovation, Environmental Sustainability, New Entrant and Alumni Champion.
Last year's winners included ethical influencer and climate activist Laura Young - also known as Less Waste Laura, Tommy Dale of Forth Resource Management, Castleton Farm's Anna and Ross Mitchell, Pasture Poultry's Katie Phillips and Lochy Porter of Angus Soft Fruits.
The closing date for nominations is Saturday 15 April with the winners being announced on the night. 
You can find the nomination form, as well as guidelines for entry, on the Alumni Entrepreneur Network webpage: www.sruc.ac.uk/alumniawards.
For more information or to apply to attend the event, which will run from 6pm-9pm, email: alumni@sruc.ac.uk.
Posted by SRUC on 23/03/2023