Lamb Dysentery Season Could Still Be Upon Us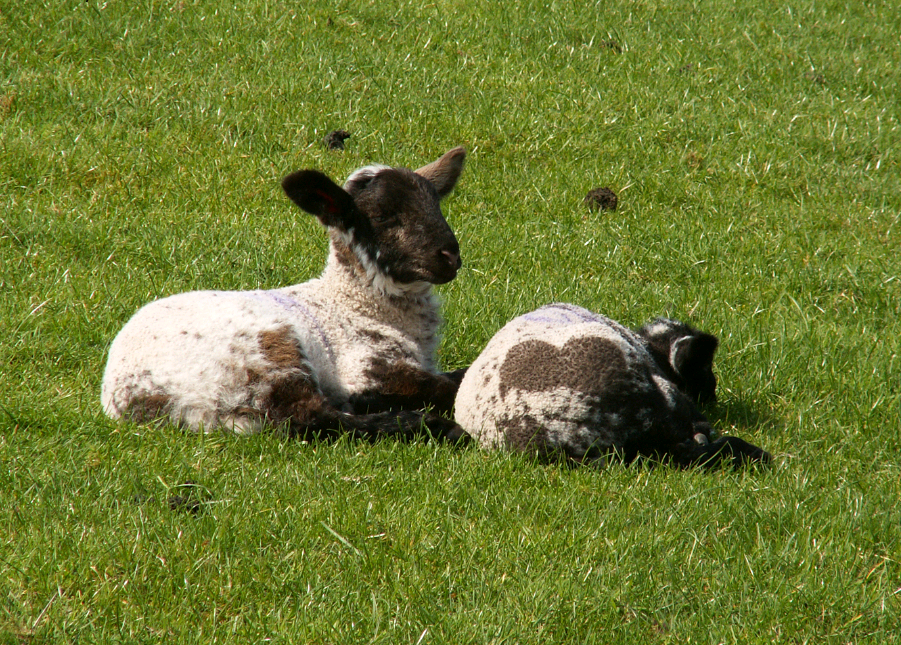 Lambs over seven days old are also at risk of sudden death from dysentery.
Over the past few weeks several diagnoses of lamb dysentery (Clostridium perfringens type B) have been made as a cause of death in young lambs. The most common presentation is sudden death, occasionally with reports of a preceding scour and in all cases multiple lambs were affected. A review of cases over the past five years has revealed that 30% of diagnoses are made in the month of May and flocks lambing outdoors represent over 70% of the submissions. Although in many areas, lambing is drawing to an end this is something to be aware of in later lambing outdoor flocks.
In fresh carcasses there is often a characteristic emphysema of the jejunal serosa, however this can be lost with autolysis. Demonstration of beta and/or epsilon toxins from terminal ileal content is the diagnostic method of choice and can be supported by histopathology of intestine.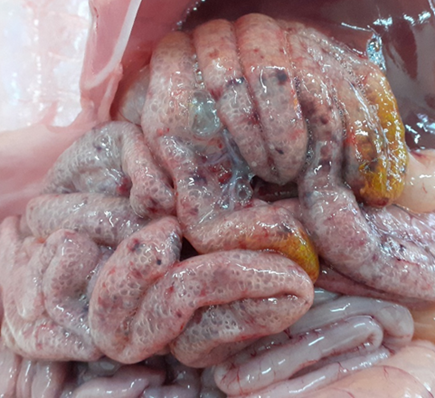 Emphysema of the jejunal serosa.
Traditionally thought of as a disease in very young lambs over 50% of the diagnoses were made in lambs over seven days of age.
Many later lambing outdoor flocks rely on good grass growth, which this year has not been the case and colostrum is likely to be affected. This in turn could affect the efficacy of any protective vaccines used. Storage, primary courses and timing of boosters – particularly if the lambing period is protracted- are all also key to establish sufficient protection through vaccines.
Posted by SRUC Veterinary Services on 10/05/2021