Further Education funding
Including Certificate, Introduction and NC courses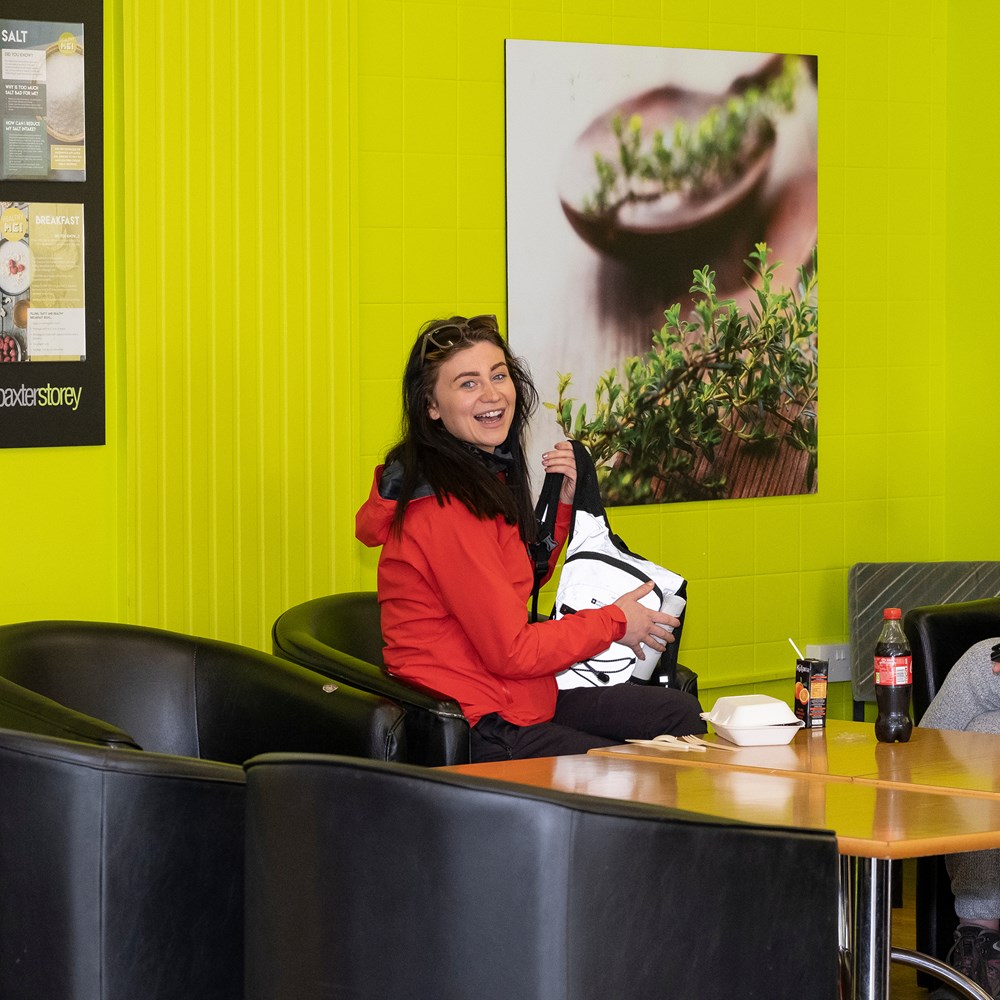 Full time Further Education funding
There are two main funds that provide assistance to full time Further Education students. Eligible Scottish students do not need to pay for their tuition fees on a Further Education course.
We have an online funding application system where you apply for your bursary/EMA. If you have sent us your acceptance for a place on a course, you will be sent an email with a link to your online funding application by end of May.
Education Maintenance Allowance (EMA)
If you are under 18 years old at the start date of your course, then an EMA is available based on your household income.
You will also receive help with travel expenses and essential course materials. If your household income is below £24,421 (£26,884 if there is more than one child in full time education) you could receive £30 per week to help with your living costs. You do not need to pay an EMA back. If you turn 18 years old during your course, you will remain on EMA.
Further Education Bursary Fund
The bursary, for students 18 years or older, is made up of tuition fees, protective clothing for your course, maintenance and travel expenses. Bursary rates depend on student age, household income and personal circumstances, which will need to be proven with evidence.
Download the Bursary Fund and EMA conditions of award document for more information. To support your application we will require evidence to be uploaded. You can download the required documents guide for more details.
Part time Further Education funding
If you are studying part time, you will be expected to pay tuition fees and other costs.  However, some students may qualify for a fee waiver if you are on a low income or receive certain benefits. Students on a part time course who are under 18 may be eligible for EMA.
Funding for care-experienced students
Students who have been in care at any time may be eligible for a Care-experienced Bursary. The term 'care-experienced' refers to anyone who has experienced a certain form of care in their life (sometimes known as having been 'looked after'). This care may have been provided in many different settings, such as:
formal kinship care – living with a relative who is not your parent
being looked after at home with the help of social workers
living in a residential unit or school
Foster care
living in a secure unit (such as those provided by a Local Authority, a religious organisation or a charity)
adoption
Care-experienced students studying below SCQF level 6 must apply to the college bursary for their funding. The Care-experienced Bursary is £202.50 per week, with an additional amount for travel if you live more than two miles from your campus.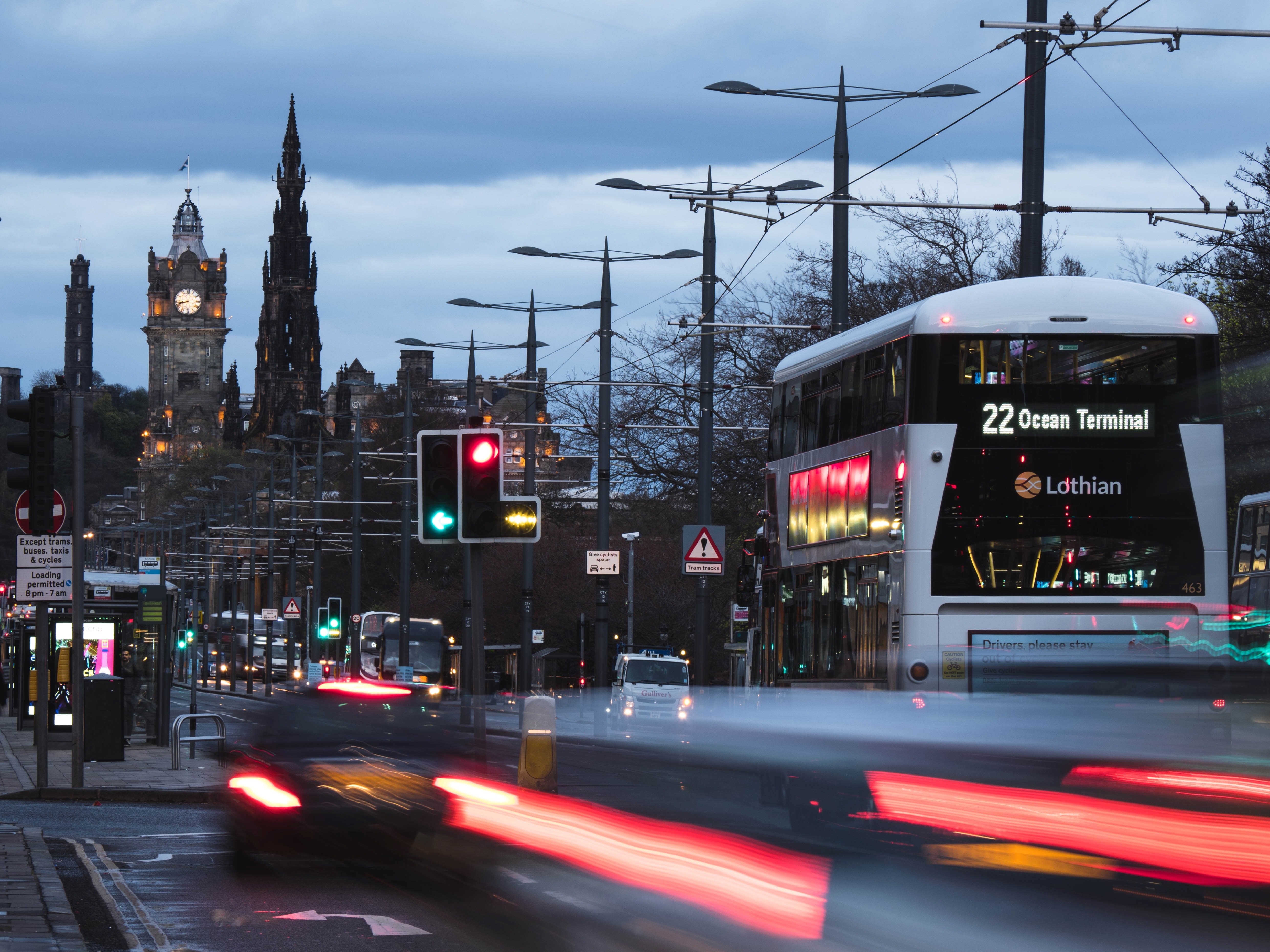 Travel expenses
Travel expenses may be paid if you live more than two miles from campus. They are calculated on the cheapest ticket available for public transport. If you are coming by car the mileage rate paid is £0.20 per mile. Expenses are capped at a maximum of £50 per week. If your travel exceeds the maximum, please provide evidence, such as train tickets or bus tickets to show your travel costs. Where a student is eligible, awards will be based on individual circumstances.
This allowance is subject to a financial assessment, with the exception of students under 18 years, who will be considered for travelling expenses irrespective of parental income. Travel expenses cannot be paid if you are studying online.
If you are travelling by train then you may be eligible for some discount on your train fares.
Under 22s Free Bus Travel Scheme
All young people and children aged 5-21 years can apply for a card to access the Young Persons' (under 22s) Free Bus Travel Scheme. You will need to carry a National Entitlement Card (NEC) or Young Scot NEC with the valid free travel entitlement with you whenever you want to take the bus.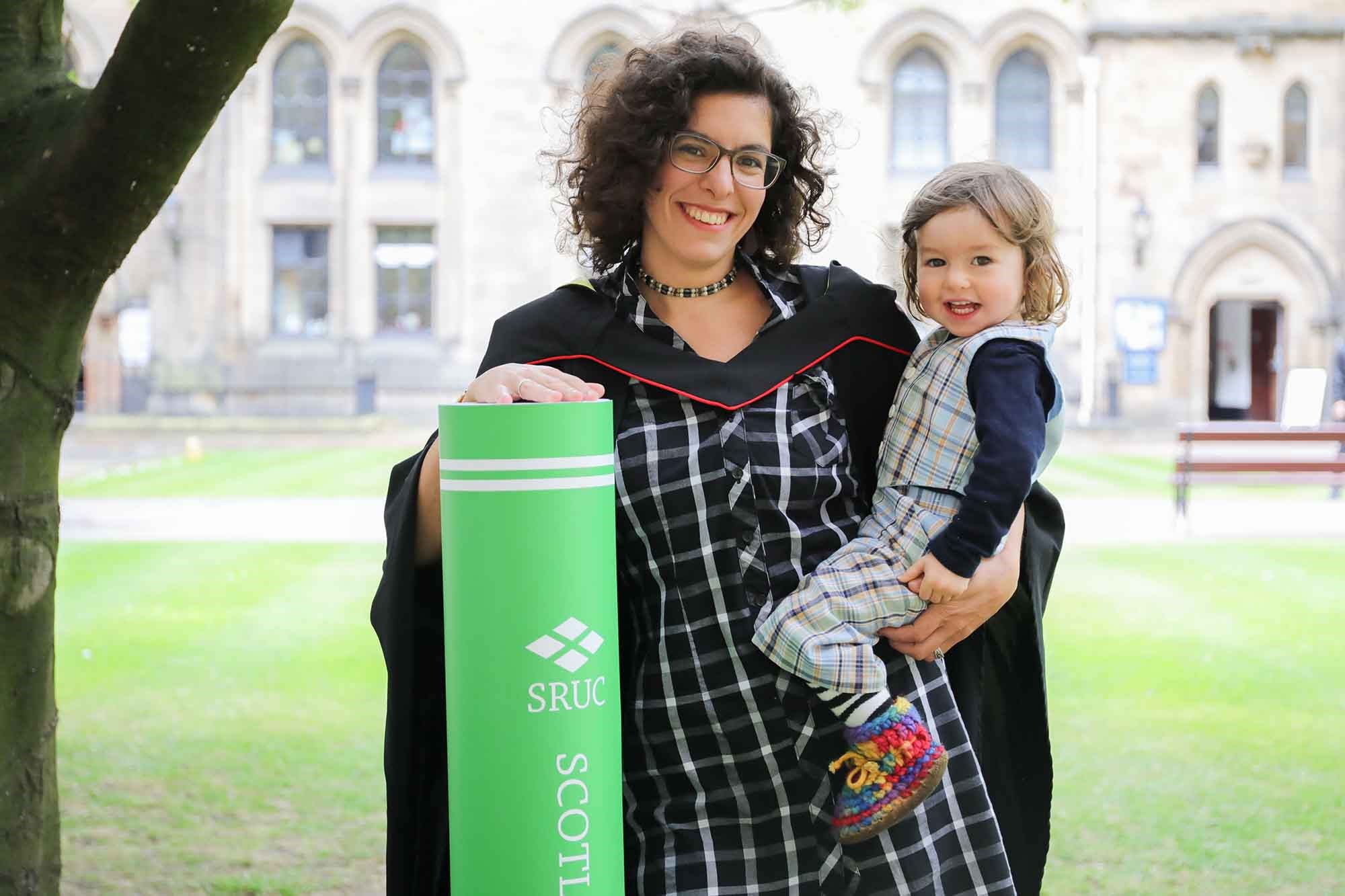 Childcare funding
Childcare funds are designed to provide financial assistance to students whose entry to, or continuation of, their chosen course at SRUC may be inhibited by the cost of childcare. 
Childcare funding is limited and is allocated on a first come, first served basis.
If you have children, you can claim assistance with your childcare costs. They must be with a registered nursery/childminder and you can only claim costs for the days when you are timetabled to be in college or in a mandatory work placement as part of your course. Payments will not be paid if you do not regularly attend class or the work placement. Applications for support from the Childcare Fund are income-assessed.
Lone parent students who pay all or part of the cost for registered childcare can receive up to £1,215 a year in the form of a Lone Parent Childcare Grant. This grant is not income assessed. However, a student must provide proof that they are a lone parent with registered childcare expenses. This fund will be open for students who hold offers with SRUC from June. Students who receive childcare funding from any other source (such as the childcare element of working tax credits) should not apply for this grant. If lone parents have childcare costs in excess of £1,215 they will be considered for additional support from the Discretionary Childcare Fund, but this element of support will be income-assessed.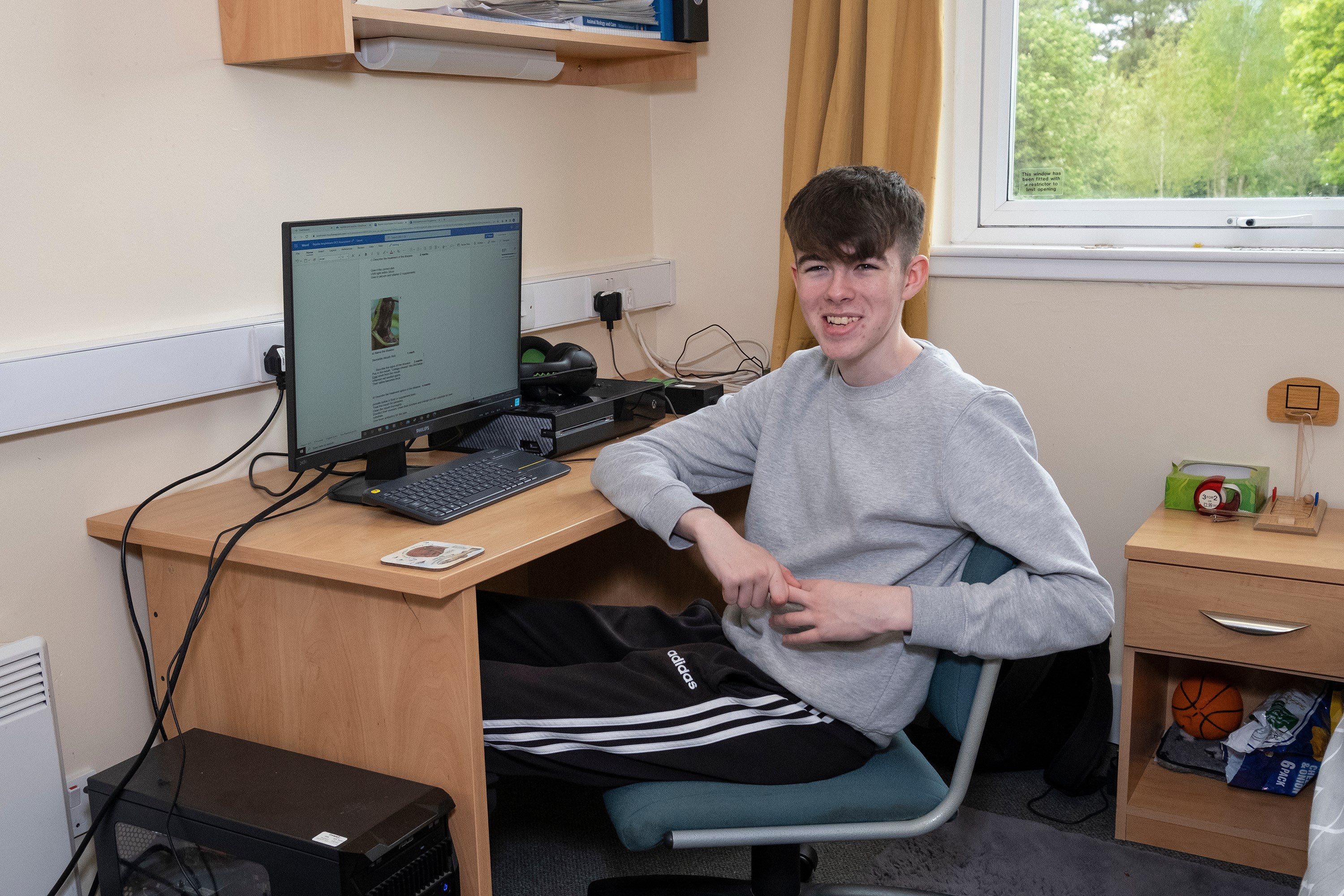 Discretionary Fund
The purpose of the Discretionary Fund is to assist students who endure financial difficulties while attending college. Students need to meet the residence criteria and have exhausted all other funds before applying to the Discretionary Fund.
It is used mostly to assist students who have their own accommodation and require assistance in paying their housing costs and associated expenses. Students need to be aware that funds are cash-limited and any award made will likely be insufficient to cover your full housing/rent costs. Students who apply must be able to provide official documents to support any claim for additional financial support. The amount each student receives will be dependent on their personal circumstances. Students do not need to repay this fund; however, money is limited, so not all applications are successful.
This fund will be open to students during induction week.
Unsuccessful bursary applications
Awards made by SRUC are determined under the National Policy for Further Education Bursaries, the EMA Guidance and Procedure, and the Further Education Bursaries (Scotland) Direction, issued by the Scottish Executive. Your application for Further Education funding may be refused under these policies and criteria.
You do have the right to appeal against any rejection by emailing your Funding Team, giving all reasons to support your appeal, such as why you changed the direction of your career. You have no right of appeal if your application for funding has been refused due to failure to adhere to the criteria in the current policy documents, Further Education Bursaries (Scotland) Direction, and Education Maintenance Allowances (Scotland) Direction relating to your residency in Scotland.
Benefits
If you are in receipt of benefits you should contact your local Citizens Advice Office for advice on whether you can continue to claim while studying on your course. Full time students studying at Further Education level are not normally entitled to receive benefits, however, there are some exceptions.
Students on full time courses cannot claim Job Seekers Allowance (JSA). Instead, you should apply for a bursary for support.
Students may continue to get Universal Credit (UC) depending on their circumstances, and would receive £28 per week from bursary maintenance.
Students cannot claim Carers Allowance and study full time. You will need to provide a cease date of your claim to be awarded bursary maintenance.
If you are a lone parent and your youngest child is under five years old, you will be assessed for travel and course expenses only.
Some students can continue to claim Employment Support Allowance (ESA). You will be awarded travel and course expenses until you provide a cease date of your claim.
If you qualify for Disability Living Allowance (DLA) this claim will continue, although if you receive DLA Mobility you will not qualify for travel expenses.
Partners of full time students who are not students themselves can qualify for DWP Benefits as a couple and the Bursary Award will be for travel and course expenses only.
IT equipment for blended learning
Students might require the use of IT equipment while SRUC continues with blended learning. It is important that you have the equipment available at home to enable you to study online if necessary. A smartphone is not suitable for online classes or course work, so you'll need either a Chromebook or a laptop. SRUC are able to provide loan equipment for students who do not have access to either.
If you have a place on an SRUC course we will email you prior to Welcome Week, asking you to complete an online registration. As part of this, you will be asked to complete an IT resource assessment form. Please let us know if you need a loan device and confirm that you have broadband available, with full connectivity.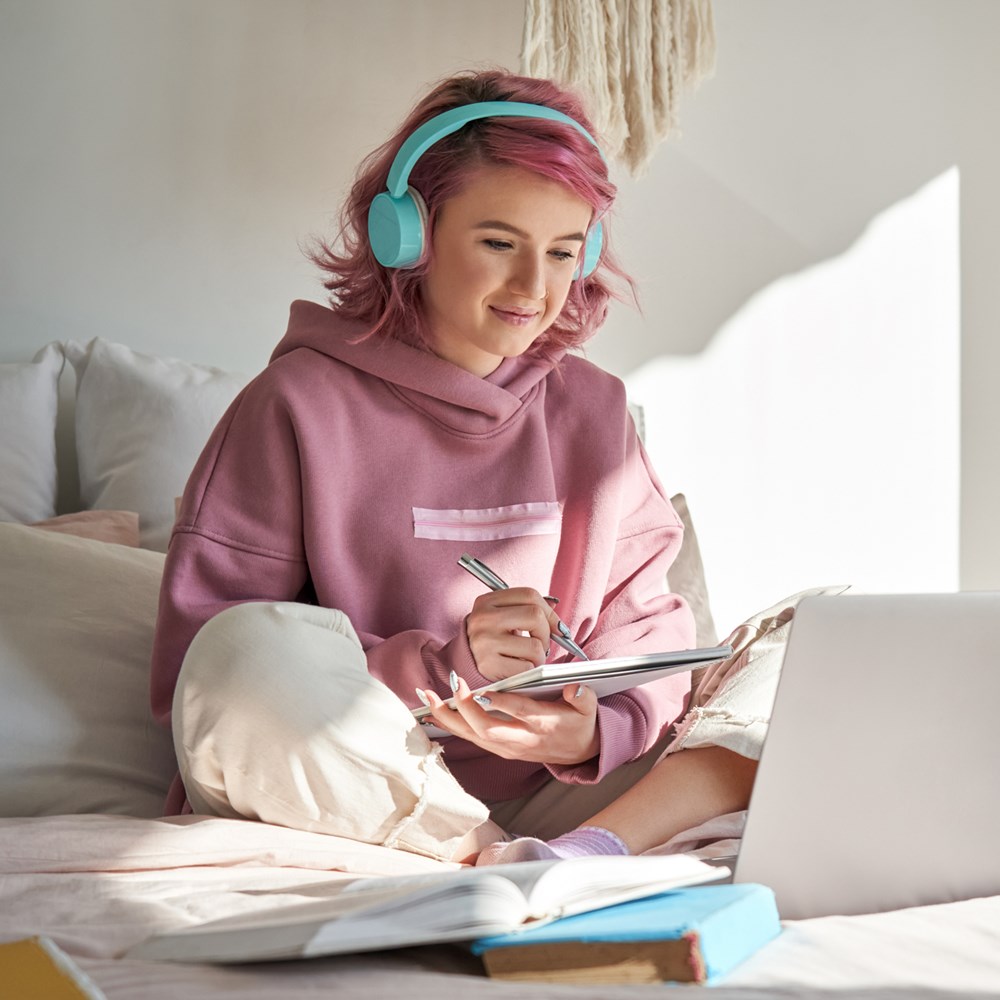 Student bursaries
Have a look at bursaries, awards and scholarships offered at SRUC.
Find out more