Why Scotland needs another vet school
Why changes in the labour market and the UK's demand for vets means another vet school is necessary.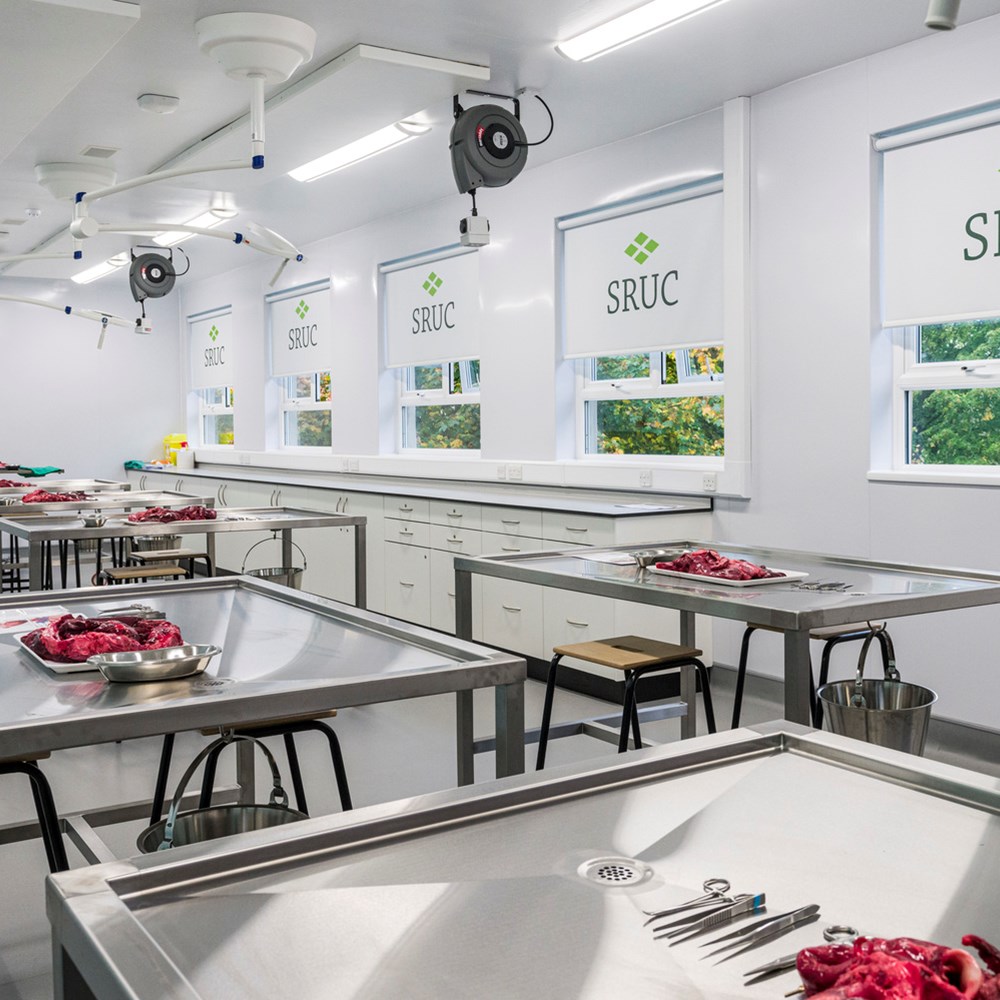 SRUC has been working from October 2019 to scope the feasibility and develop plans to establish a new School of Veterinary Medicine - the first such initiative in Scotland in over 150 years.
The challenge
Rural Scotland is heavily invested in Food and Drink, 20% of which is underpinned by the services (Veterinary Public Heath, Food Safety, Production Animal Health, Government Services) of largely non-UK EU veterinary graduates.
Veterinary and related professionals are essential to our Natural Economy, promoting animal quality health and welfare and the sustainability of remote communities. These communities struggle to attract and retain veterinary surgeons and lack capacity to service large but scantly populated areas.
The Problem may be attributed to misalignments between societal needs, conventional student selection criteria, student expectations and poor graduate resilience; conflated by adherence to established but strained, veterinary work practices.
Failure to recruit students and retain vets better suited to these roles may be linked to the ubiquitous selection requirements for high entry tariffs across veterinary undergraduates.
Students affiliated with priority careers (including those from rural or agricultural backgrounds) and who are likely more resilient in these practices and geographic situations, are effectively excluded from veterinary careers through isolation, lower academic achievements at school and socioeconomic influences (including financial and ethnic background) that preclude time spent in gaining diverse, pre-application experience.
Supporting Scotland's Natural Economy requires a new and targeted delivery mechanism for the education of vets and related professionals. That's why Scotland (and the UK) needs another vet school - a different model for challenging times which broadens access and serves the industries and communities which need it most.
The solution
We contest that wider and targeted, access and participation can be achieved by the introduction of blended learning (part distance learning supported by regional SRUC offices) FE and HE programmes with clear articulation routes, enabling students to progress.
These programmes will be attractive and easily accessible to rural students and to those aligned with the needs of our priority sectors. Participation will upskill students (e.g. HND Rural Animal Health; HND Biosciences) to expected standards in mathematics, chemical, physical and life sciences and for high performers, will offer access routes into a new form of Veterinary Degree (or alternate degree programmes).
Importantly, participation in Foundation HND programmes enables socio-economically underprivileged and culturally diverse applicants to gain otherwise prohibited pre-entry scientific, animal and veterinary enterprise experience in a supported environment. We will adapt our entrance criteria for Veterinary Medicine to match our Mission by acknowledging alternative but valued prior experience.