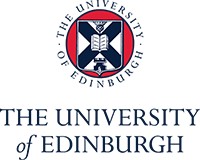 As well as forming the basis of all agricultural production, soils store water, mediate the impact of pollutants, provide biological habitats, impact on the accumulation of greenhouse gases in our atmosphere, help to deal with society's waste, provide extractable minerals and the foundations for the housing and roads on which we depend.
This programme aims to introduce students to the concept and role of soils in food production and land resources in the 21st century.
Suitable for students seeking a career in land-based management or environmental protection, it examines the role of soils as a fundamental of sustainable terrestrial ecosystems and the key to food production.
Virtual Experience
Take a look around the SRUC Virtual Experience for lots of great student videos and examples of what it's like to study our courses, along with campus and facility tours.
SRUC holds open days regularly. Visit our listings page for details of our up-coming events.
Got a question? Get in touch
Sarah Buckingham, Programme Director
Phone: +44 (0) 1315354177
Email: sarah.buckingham@sruc.ac.uk