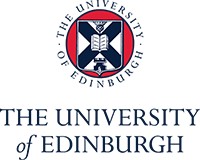 This course aims to enhance your knowledge and understanding of the scientific study of animal behaviour and animal welfare that can be applied effectively in science and practice.
We run this course in conjunction with the Royal (Dick) School of Veterinary Studies (also known as Dick Vet), which has an impressive international reputation in Animal Welfare. This creates a solid platform for education and will give you a variety of research opportunities.
At the end of the course, you'll be able to understand the application of scientific principles to the study of animal behaviour and welfare and utilise effective, modern methods for describing and analysing scientific data.
You'll know how to assess the welfare of animals in captivity and in the natural environment, offer advice on applied animal behaviour and animal welfare issues and understand philosophical debate relating to the use of animals by humans.
You'll also have a solid grounding in the global issues that have an impact on animal welfare.
The MSc is awarded by the University of Edinburgh.
Virtual Experience
Take a look around the SRUC Virtual Experience for lots of great student videos and examples of what it's like to study our courses, along with campus and facility tours.
SRUC holds open days regularly. Visit our listings page for details of our up-coming events.
Got a question? Get in touch
Dr Tamsin Coombs, Programme Director
Email: animal.behaviour@ed.ac.uk