PCHS member profile: Wanda Tilson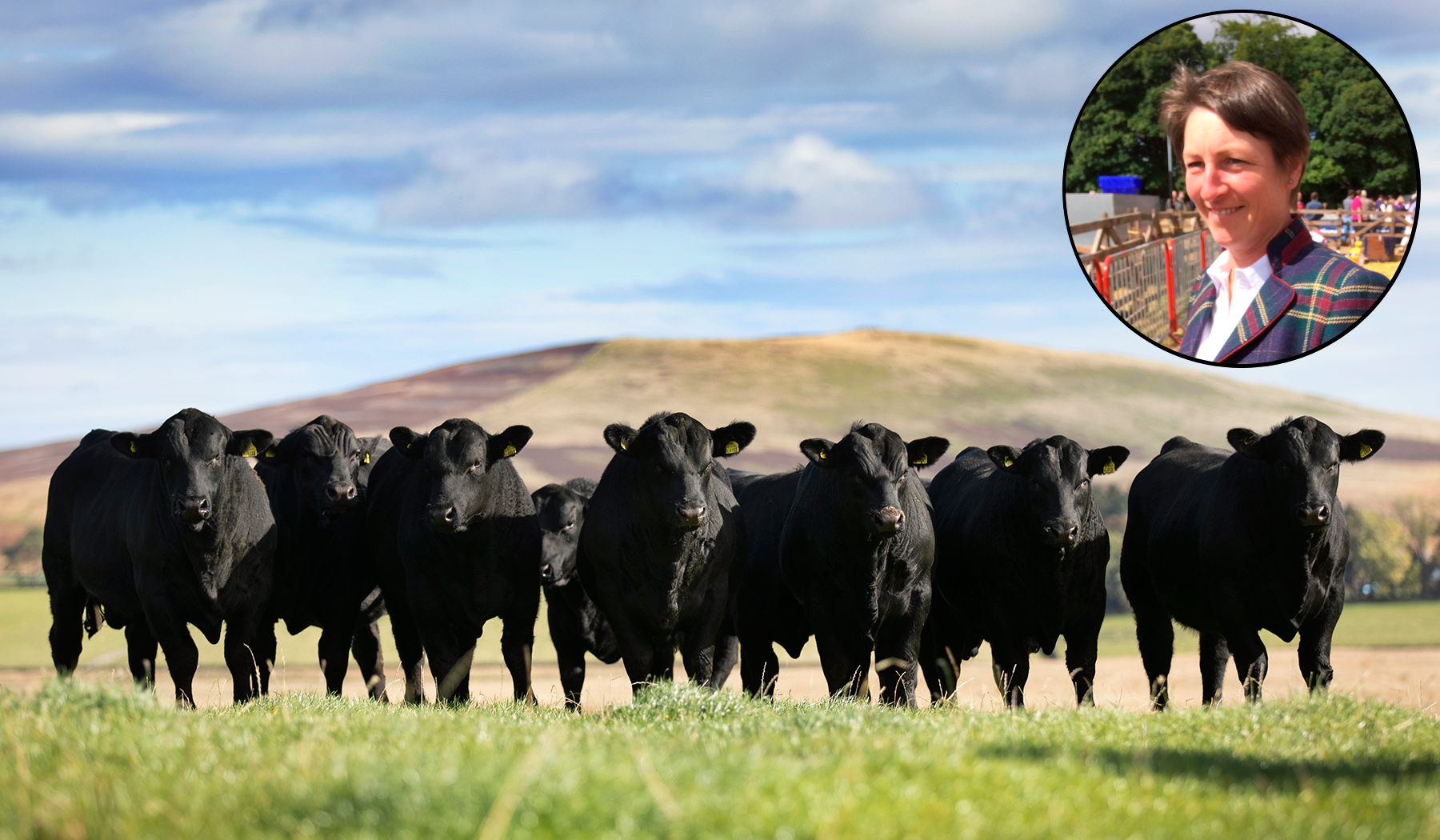 The Wedderlie herd was purchased by Wanda's great grandfather in 1942.
Wanda, along with her parents John and Marion, breeds pedigree Aberdeen Angus cattle on their farm near Westruther in the Scottish Borders. Although the farm was purchased by Wanda's great grandfather in 1942, they inherited the Wedderlie herd that had been established in 1914 by Major W A Baird. Today the farm covers over 1,000 hectares of land, including 500 acres of rough grazing, 375 acres permanent grassland, 66 acres of temporary grassland, 58 acres of woodland and 60 acres of forage crops – starting at 800 ft above sea level and rising to 1,200. As well as the herd of 240 Aberdeen Angus breeding cows, they also run a flock of 1,650 Cheviot/Mule sheep.
Involved with the farm from an early age, Wanda strives to continue the legacy of the Wedderlie herd with a focus on improving commercial attributes. Although they have trialled other breeds of cattle, such as shorthorn and Romagnola, Wanda comments, "Angus are best suited to our mixed livestock grass system. They thrive on the available grazing, go hand in hand with the sheep and look after themselves to a certain extent." The herd is split 50-50 between spring and autumn calving, with a nine-week calving period and heifers being calved at two years old. Any bulls that are not to be sold for breeding are sold finished at 12 to 13 months of age (with deadweights typically between 390 and 400kg), while any heifers that are not to be retained in the herd are sold privately, with many going abroad, or are sold as stores.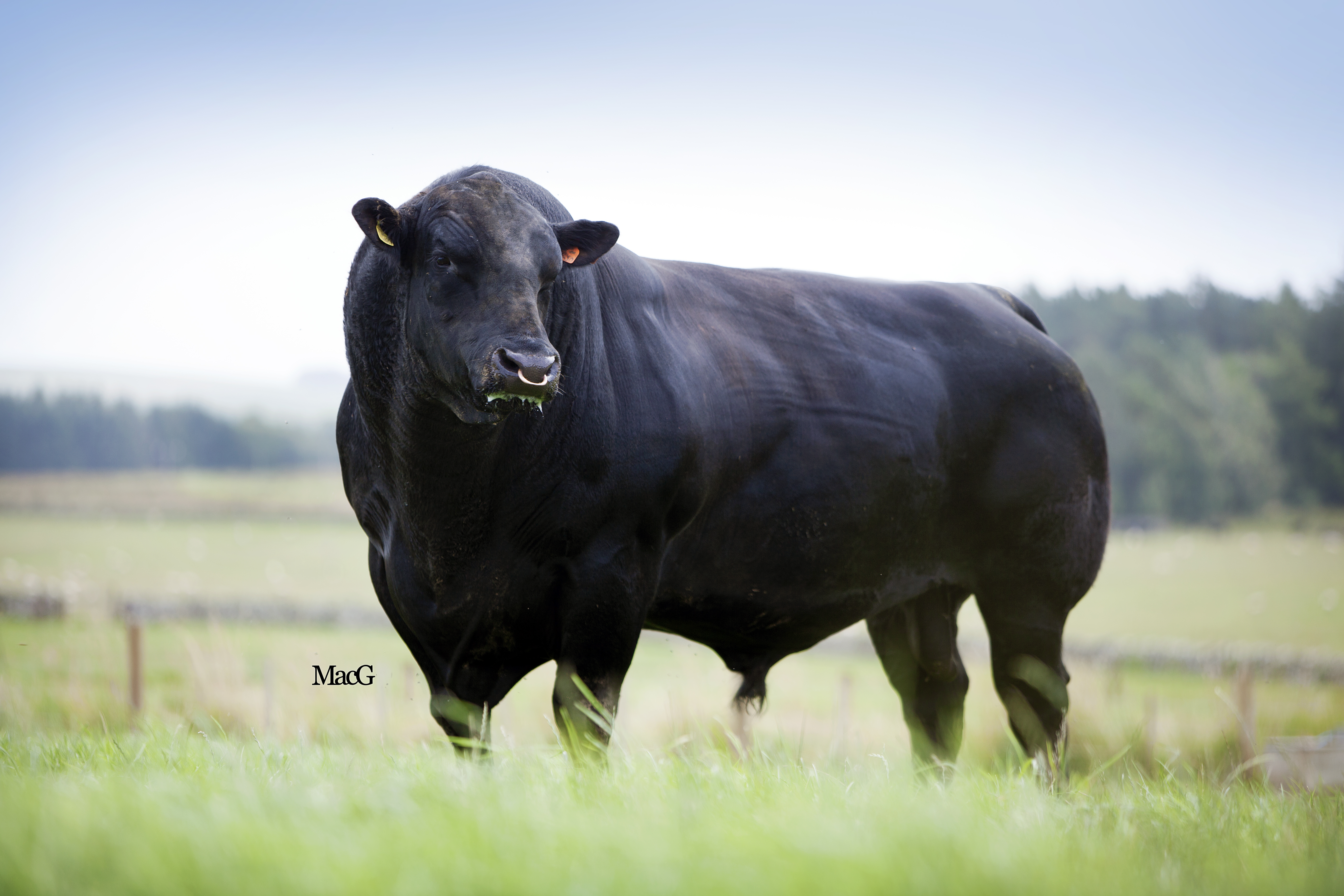 Despite Wanda often judging stock at sales, and one of their bulls being the last Aberdeen Angus champion at the Perth Bull Sales, all of their cattle are now sold privately. Since 2013 Wanda and her parents have been producing a catalogue of Wedderlie bulls for sale, which is sent out on request. As well as their commitment to producing commercially oriented bulls, Wanda emphasises the importance to their business of retaining loyal customers, maintaining a good reputation, and anticipating and breeding for future market requirements.
The Wedderlie herd have been members of the Premium Cattle Health Scheme since 2003. After suffering a devastating BVD breakdown due to the herd being naïve, Wanda's family sought to protect the herd which are now BVD accredited, as well as being vaccinated. The herd is also in the Johne's Disease scheme and vaccinated against IBR. Wanda notes that since joining the scheme the stable health status of their cattle has increased the confidence of their customers, allowed them to export much more easily and reduced their overall use of antibiotics.
Iain McCormick, who was the herd's vet for ten years, commented, "their attention to detail is second to none and nothing is overlooked, they're always looking for ways to improve which makes them great clients to work with. Wanda is an excellent stocks person; the temperament of their cattle is so good, being very quiet and used to people which is down to the way she handles them and that fact that she constantly walks through the pens talking to them.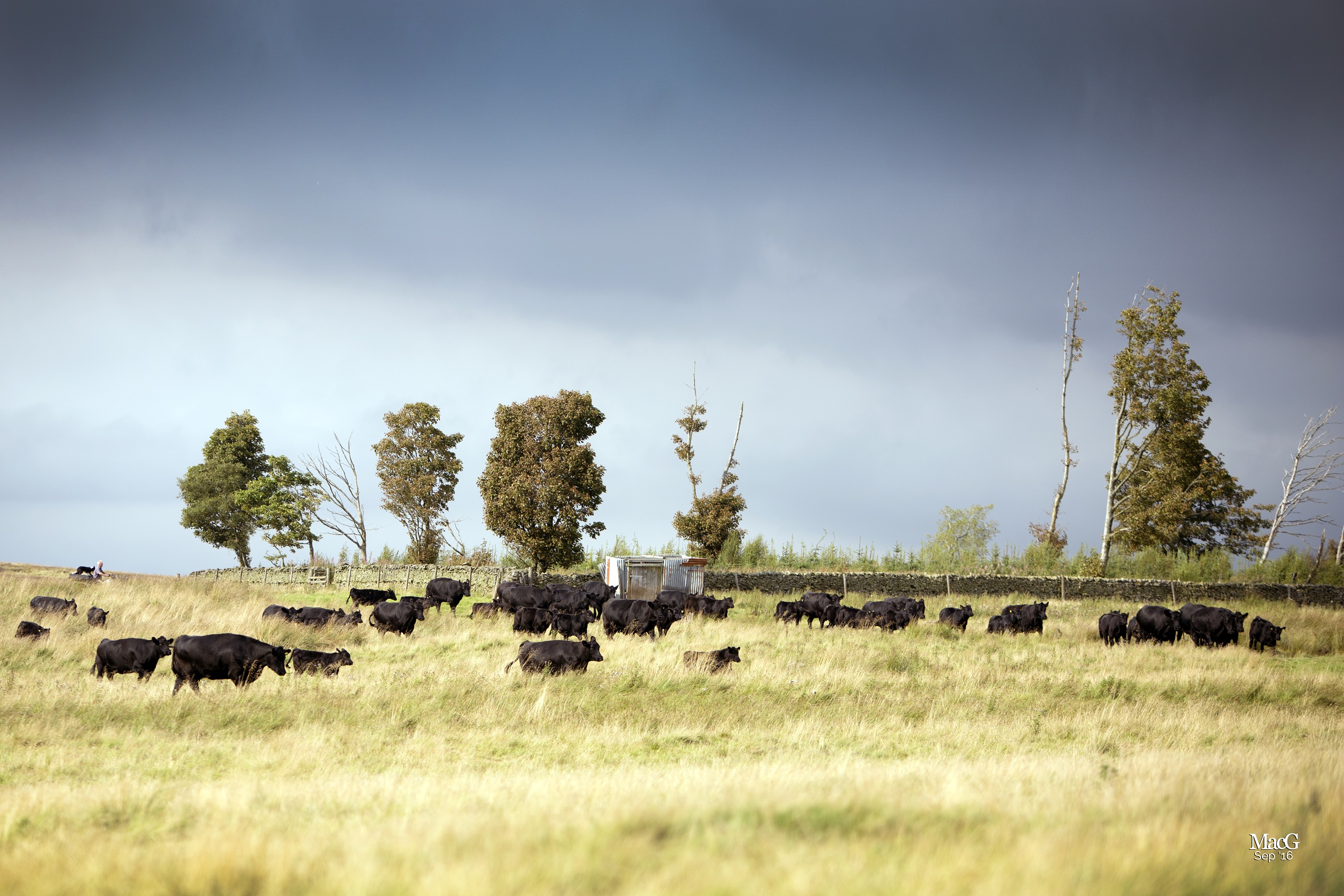 From the health point of view, we implemented a very successful control programme for IBR, following an issue which caused various problems. They now have this under control with a robust IBR vaccination program, which is invaluable to their business as they export their progeny to the EU."
As well as being a member of SRUC's PCHS Advisory Group, Wanda has also previously been on the Aberdeen Angus Cattle Society's committee and chaired the health committee. The farm's achievements have not gone unnoticed, being awarded Scotch Beef Farmer of the year in 2014, the same year that they hosted a centenary open day to celebrate 100 years of the Wedderlie herd. They are not content with resting on their laurels however – as well as continuing to breed with their focus on commercial characteristics, Wanda's aims for the herd include reducing the calving window to eight weeks, improving their overall fertility by selecting early born heifers as replacements and striving to become carbon neutral.
The catalogue of bulls for sale is available on request, with the most recent batch of bulls ready for early selection. You can find more information on the Wedderlie Angus Facebook page.
Posted by SRUC Veterinary Services on 15/02/2022