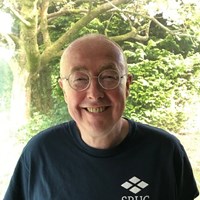 Hi I'm
William Mackay
Position: Programme/Team Leader
Location: South West Scotland
I am Programme Team Leader for Rural Business Management at SRUC's Ayr and Barony Campuses.
I come from a semi-rural background with strong family links to crofting communities in the Isle of Lewis. I studied at Strathclyde University and Glasgow University. Then, for the next twenty years, pursued a management career in three multinational PLCs and three regional private limited companies working in Glasgow, Edinburgh and London. In 2003 I gained a PGCE and entered academia lecturing mostly in financial management, business planning and marketing.
I have been with SRUC since 2008. In addition to the BA in Rural Business Management I am involved with agriculture and poultry courses from HN to Masters and I have been involved in the delivery of an international MBA at the Institute of Agricultural Economics In Prague.
I have a huge interest in rural diversification, particularly rural recreation and hospitality. I am also very interested in creativity and innovation, student recruitment, student support and diversity in the workplace.
In addition to HN/Degree responsibilities, I create and deliver CPD training courses for a mix of public and private sector organisations, including, BIIAB Licensing Legislation, Music Promotion and Conflict Management. I am also involved in developing a new distance learning HNC in Rural Business Management.
I act as external examiner for Cornwall College; University of Plymouth Degree Programme, I am a member of the Institute of Agricultural Management and I maintain strong links with the Scottish Institute of Enterprise.
Outside of work I have a keen interest in grassroots sport. Recently I was presented with a Lifetime Volunteer Award from East Renfrewshire Council for my work as Chairman of the Renfrewshire and East Renfrewshire Swimming Club and Chairman of the Community Sports Hub.
I'm currently working on
a new partnership between SRUC and Borders College, developing a management training programme for the hospitality and tourism industry
Find out more about our consulting services