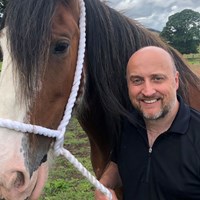 Hi I'm
Professor Peter Hastie
Position: Professor of Veterinary Biosciences
Location: Craibstone Campus
Expertise:

Veterinary Medicine
Livestock and Fishing
Agriculture, Crops and Soils
Technology
I'm Professor of Veterinary Biosciences and Head of Interprofessional Veterinary Education at the School of Veterinary Medicine, primarily based at SRUC Craibstone campus in Aberdeen.
I grew up working in the farming industry.  My academic background training was a journey from the FE sector studying Agriculture through to a PhD in Animal Physiology, hence I very much embrace the concept of the tertiary education model.
Prior to joining SRUC in 2023 I spent almost 20 years at the School of Veterinary Medicine at the University of Glasgow.  Over the years I held several senior management positions at Glasgow, including Farm Director, Head of PGT and PGR, Research Director, Programme Director for the MSc Animal Nutrition, Accreditation Lead and finally Head of Division of Equine Clinical Sciences and Director of Glasgow Equine Hospital and Practice. 
I have a varied teaching and research portfolio; animal husbandry, nutrition, animal physiology/reproduction and educational practices.  I have focused research interests in large animal nutrition (ruminants and horses) investigating ways to improve fibre utilisation and the role of the gut microbiome in gut health and disease.   I have a keen interest in Digital Education and innovative practices and I'm passionate about supporting students and staff in the workplace, as an avid supporter of equality, diversity and inclusive practices, with a special interest in widening participation, and raising awareness and providing support around neurodiversity. 
My underlying philosophy is of a research-led, evidence-based approach to teaching and learning, where teaching, research, innovation and knowledge exchange activities are acutely interrelated.
I am married with two children, and my spare time is taken up with our horses at home, which range from mini-Shetlands to a Clydesdale, with a few competing Warmbloods in between, along with 3 dogs and 3 cats.
Areas of expertise and interests
Veterinary Medicine
Livestock and Fishing
Agriculture, Crops and Soils
Technology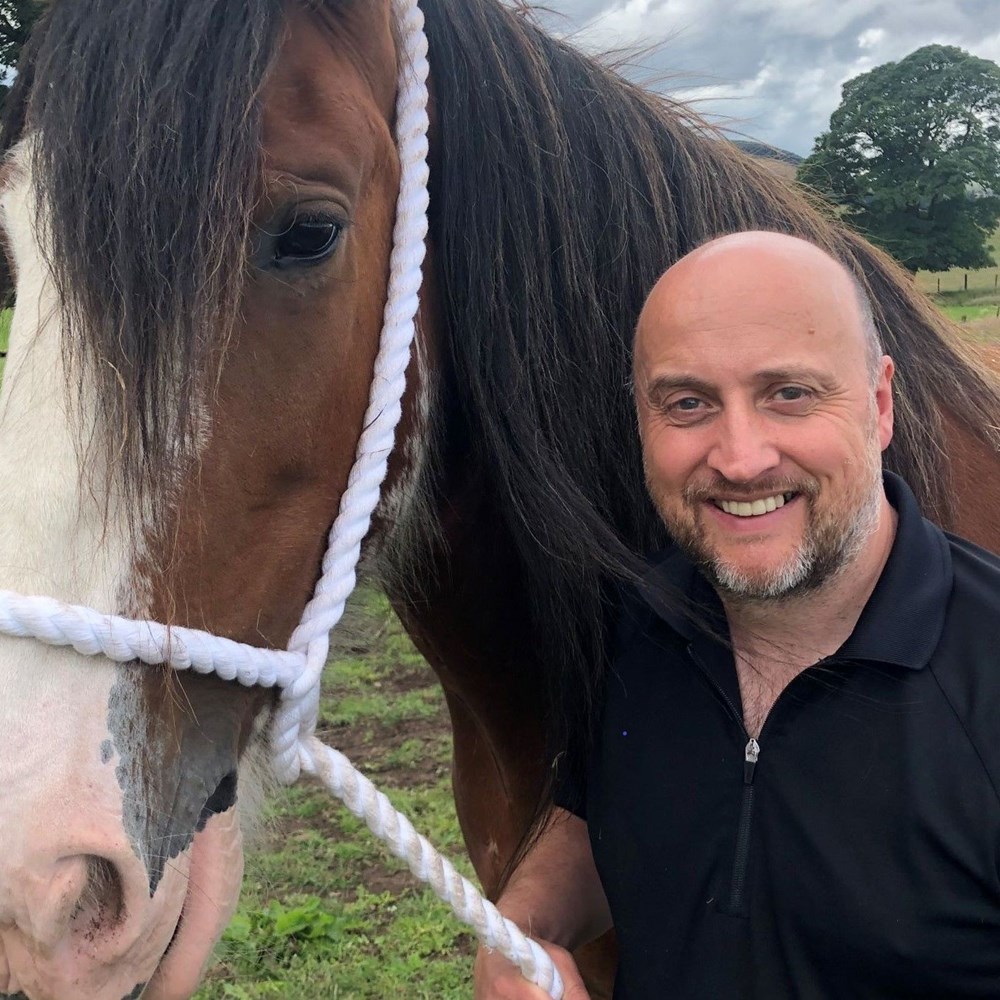 I'm currently working on
Developing models of interprofessional learning and working within the veterinary educational environment
Assessing how ruminant and horse gastrointestinal microbiomes affect digestion, health and disease
Refining the in vitro gas production system in horses to mimic whole tract gastrointestinal function
Evaluating secondary plant metabolites as a means of improving nutrient efficiency and decreasing environmental pollutants in ruminants
My professional highlights
Member of the Royal College of Veterinary Surgeons (RCVS) accreditation panel of experts
Member of the European System of Evaluation of Veterinary Training (ESEVT) accreditation panel of experts
Member of the Agency for Science and Higher Education Croatia accreditation panel of experts for the re-accreditation of the Faculty of Veterinary Medicine, University of Zagreb 2022
Fellow of the Royal Society of Biology and the Higher Education Academy
Teaching Excellence Award, University of Glasgow 2017