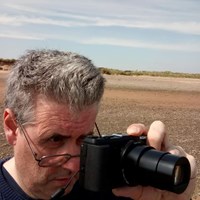 Hi I'm
Dr Neil McEwan
Position: Senior Lecturer
Location: Craibstone Campus
Expertise:
I grew up in a farming community in Ayrshire, in the South West of Scotland. After leaving school, I studied for a degree in Genetics at the University of Glasgow and then completing my PhD at the University of Stirling. Since then, I have gained over 30 years research experience and have written over 200 research articles. 
My main interests are in the biology of the digestive tract, both of the animal itself, but also of the community of microbes that live within the guts. Prior to joining SRUC I have carried out research and taught at a number of other institutions e.g., Robert Gordon University, Aberystwyth University and the Rowett Research Institute. 
Outside work I have two children and my hobbies include wildlife photography, watching football and playing chess online in international competitions. 
Areas of expertise and interests